Best Treadmill Desks of 2021: In-depth Treadmill Workstation Reviews
Most popular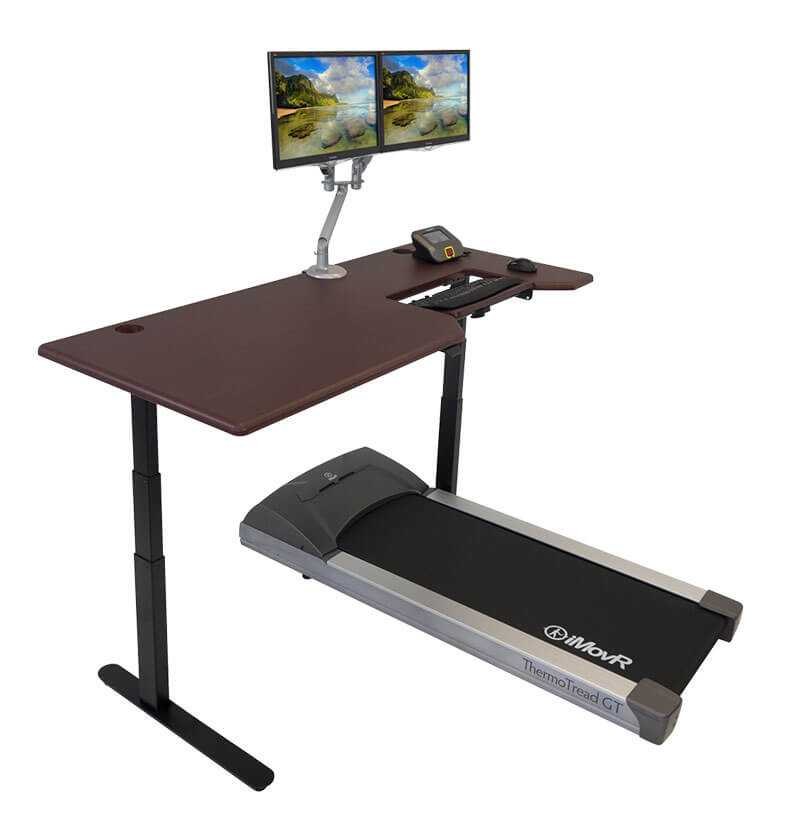 Review Score
iMoVR Lander Treadmill Desk with SteadyType
Ergonomic and mobile design
Ergonomic keyboard tray
Reliable electronics
Super quiet motors
Lifetime warranty
The best standing desk treadmill for extended walking health sessions. The Lander Treadmill Desk with SteadyType is the most advanced combination of a premium height adjustable standing desk and probably the best under desk treadmill of 2021. Top-quality desktop, easy to adjust the height, large work surface to place the laptop or computer. Modern, but at the same time very ergonomic design and intuitive adjustment make this treadmill table really comfortable and easy to use. Its primary difference from its closest brother in the model line is the presence of a tilt-adjustable built-in keyboard tray that helps your wrists move along with the keyboard as you type and walk. It means that the table's creators made sure the movement does not disturb user's working process in any way. Most customers admit that despite a slightly elevated cost, the price-quality ratio is very sufficient.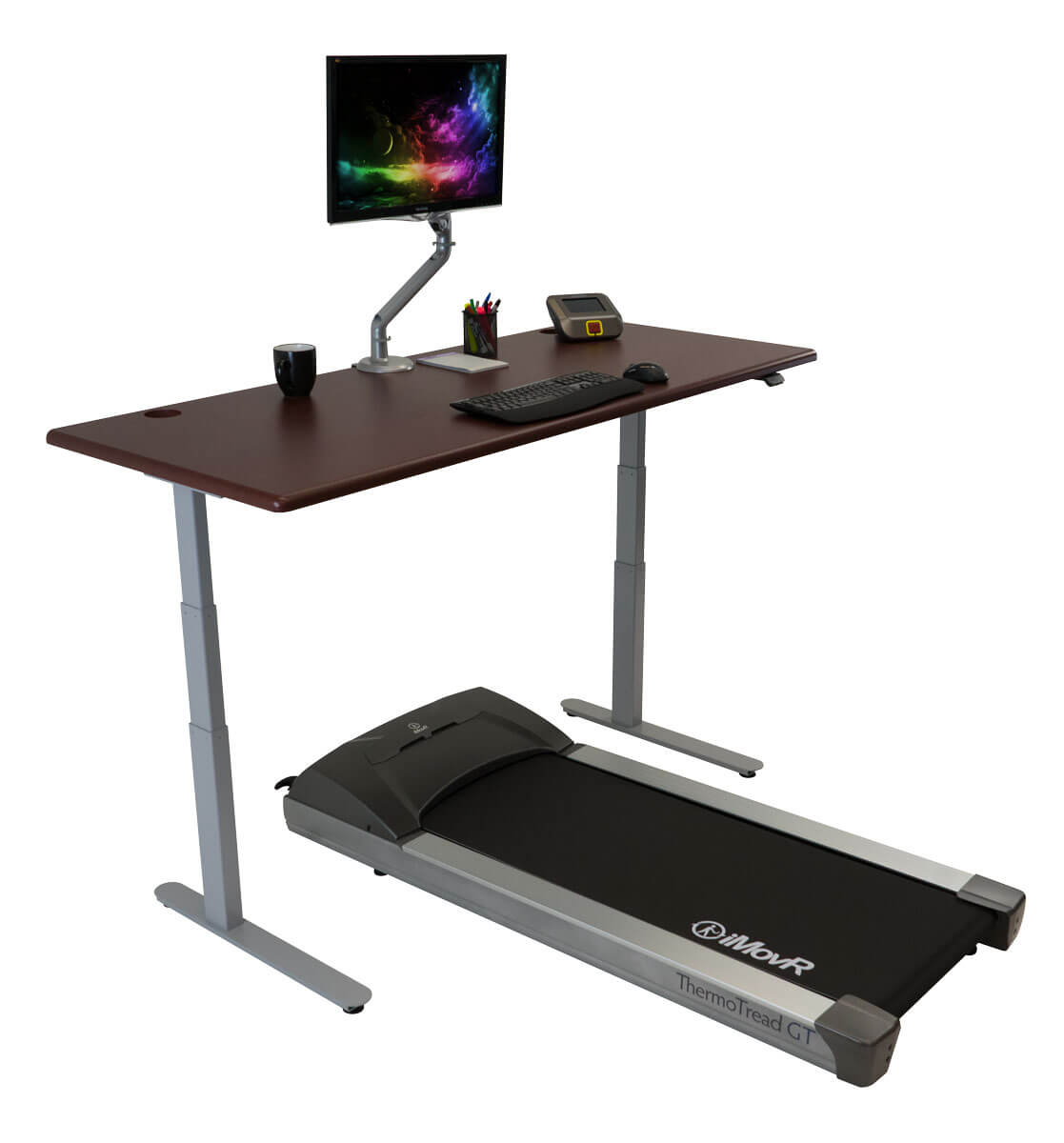 iMoVR Lander Treadmill Desk
Ergonomic design
Quietness of performance
Simple setup
Increased durability
Lifetime warranty
No matter if you work from an office or home. Therefore the iMoVR Lander Treadmill Desk looks elegant from all the corners. Painting is done using 3D-lamination, it improves the table's durability and makes it look exclusive in any environment. The motor is quieter than any health treadmills among all the brands on the market. This is one of those few health treadmills really built for an office environment.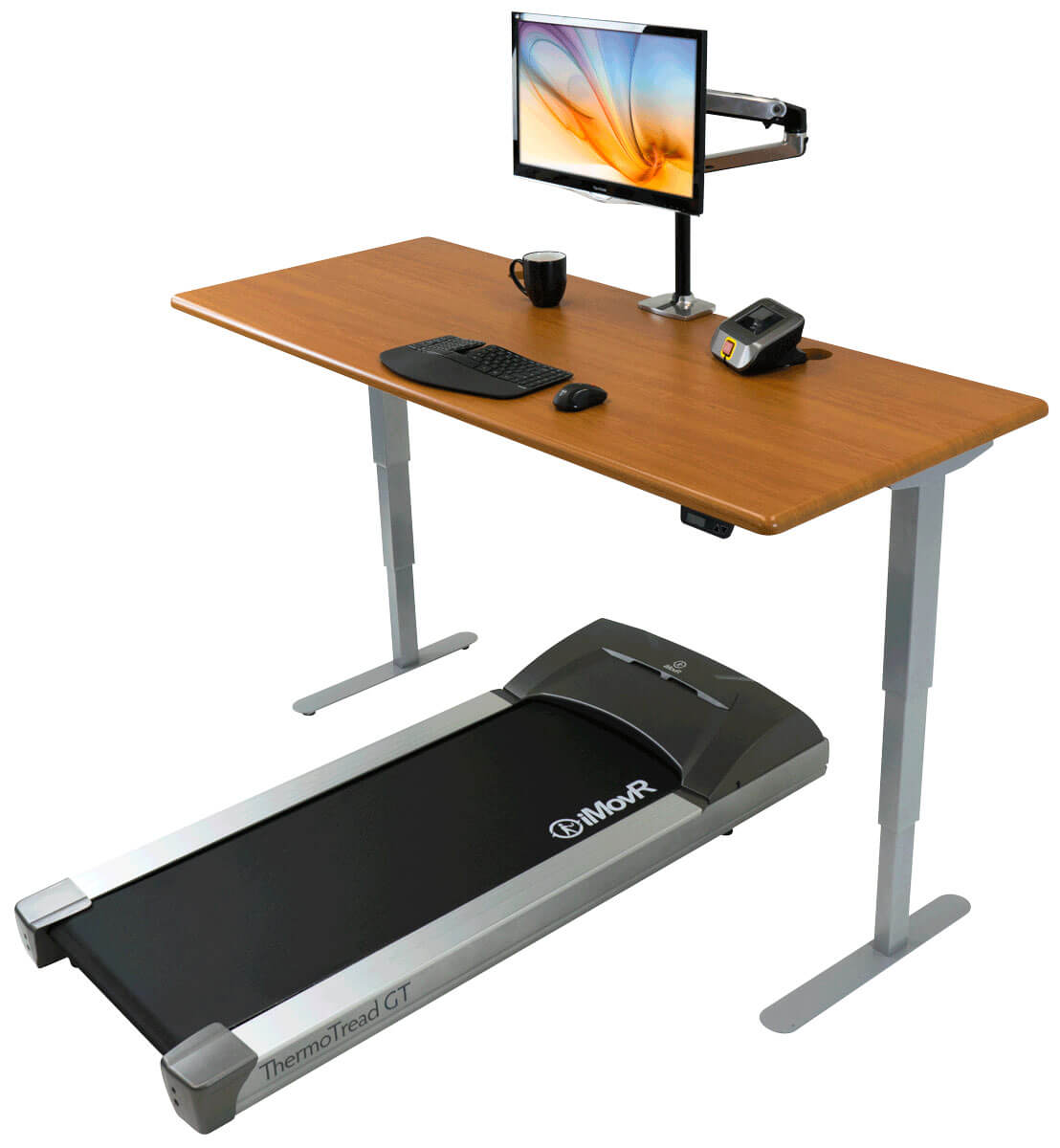 iMoVR Energize Treadmill Desk
Robotized base
Silent working mode
High quality at the best price
Convenience in use
Lifetime warranty
This iMovR treadmill workstation is very competitive in the US market, and it is all due to its unique manufacturing technology. It has a precise Freedom XT robotic base, an unprecedented 3D laminated tabletop layout, an all-electronic speed and mode control, and a great height adjustment range (bigger than average in the market).