The Best Anti-Fatigue Mat on the Market: Your 2020 Guide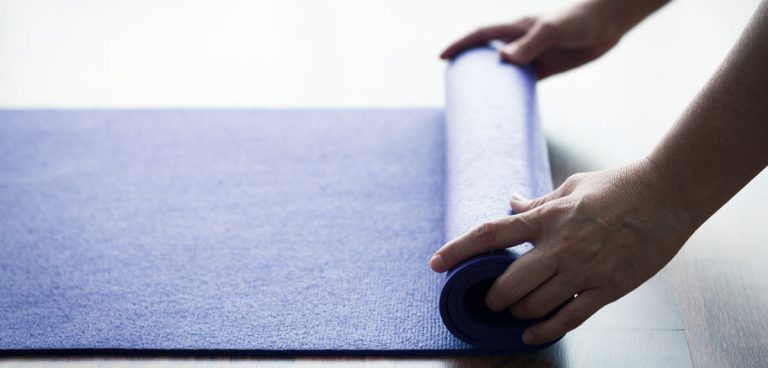 ---
We all know the great health risk caused by just sitting, but did you know that standing for long periods of time can also put us at risk of circulatory problems? This is most likely to happen if we do not use interventions such as anti-fatigue mats that offer support to our lower body. Imagine standing on cold, hard flooring where your knees and legs take most of the pressure of your entire body— it's not a good feeling, nor will it be a good sight once you develop varicose veins.
What Are Anti-Fatigue Mats?
An anti-fatigue mat (a.k.a. standing desk foot pad) is used to add cushion between your feet and the floor and can come in different shapes and sizes. This added support enhances your body's standing capacity and relieves some of the pain caused by impact. The best way to visualize it is by imagining yourself sleeping without a mattress. Your body would feel the earth's gravity pull much more. Of course, you'd wake up from a restless sleep, which is the same case with our feet.
Although our legs were built for action and long hours of walking, just standing is another thing. As we move using several muscles in our body, our blood circulates normally, supplying enough oxygen to all organs and muscles to sustain our physical activity. However, standing in one place for long periods of time limits the circulation, especially because it involves fewer muscles that carry the majority of our body weight.
Benefits of Using an Anti-Fatigue Mat
Different designs for ergonomic mats bring different benefits. For one, simple flat mats offer padding but do not solve the lack of movement. Because of this, people may still experience some pain. On the other hand, using a calculated terrain mat would offer your legs the much-needed variety in movement, similar to a light exercise.
If you do not own an under-desk treadmill, the next best alternative would definitely be a standing mat. Well-designed and constructed floor mats will not only relieve your feet, heels, and legs, it will also support your back, spine, and shoulders because the way we stand affects our posture.
Who Can Benefit from Anti-Fatigue Mats?
Unlike bigger contraptions, these comfort mats appeal to a wider audience because of its simplicity and immediate results, which are evident right after you use it. Even if you already own a treadmill or an under-desk pedal, at some point, you'll just want to stand. The following people would benefit best from using standing mats for work:
Company owners or human resource officers who have already started their health programs and would like to add anti-fatigue mats for standing workstations at their office.
Home-based freelancers who want to start small with their fitness journey.
Anyone standing for prolonged periods of time (e.g. salespeople, chefs, receptionists, etc.) If you're someone who spends most of their day cooking in the kitchen, then you may want to consider getting a standing desk floor mat, too.
Whatever "walk of life" you're from (no pun intended), you'll surely love the features offered by our best anti-fatigue mats below.
---
Our Best Picks: 9 Anti-Fatigue Mat Reviews of 2020
---
Reasons to Buy an Anti-Fatigue Mat
Right off the bat, we can definitely say that alternating between a sitting and standing position is good for our body. While sitting all day will slow down your metabolism and cause cardiovascular problems, standing for a long time will eventually bring the same risk. Some of the dangers of prolonged standing are swelling, varicose veins, hemorrhoids, and extreme pain in the knees, back, and hips.
This is where anti-fatigue standing mats come into the picture, and to help you make your decision, here are the pros and cons of mats:
Pros:

They serve as the cushion between the hard floor and your feet to alleviate the excessive strain on your lower extremities
They prevent pain, swelling, and other unhealthy effects of prolonged standing
Most mats made from 100% PU are non-toxic
Multi-purpose, since some lightweight mats can be moved from one area to another
Mats with terrains or textures prompt more movement, so you can get a bit of exercise
Cons:

Most mats are not compatible with swivel chairs, so you'd need to push them away when you want to sit
You'd need to have a standing desk before you can use it as an addition to your workstation
Since our feet are not meant to carry the entire weight of our body for a long time, we need something that will ease the pull of gravity. Simple flat mats can easily solve this problem, but of course, there are better alternatives. Calculated terrain mats offer the same foam support with the added movement. This removes a ton of pressure from your feet and knees simply by involving more muscles in your lower body. If you already have a standing desk, it's a great idea to invest in an anti-fatigue mat that best fits your needs.
How to Choose the Anti-Fatigue Mat That Is Right for You
Like any other line of products, anti-fatigue mats come in all sorts of shapes and sizes, and each has its own special characteristics. Here are some things to consider when choosing your anti-fatigue mat:
Budget versus Durability versus Warranty
A lower price tag may mean that some of its durability may have been sacrificed. In the case of mats, which constantly undergo a lot of wear and tear, durability is the number one consideration. To get a value-added purchase, check the product's warranty, which will give you a clue on how confident the company is when it comes to the mat's durability.
Mat Thickness versus Composition
Anti-fatigue floor mats are typically either too hard or too soft, two cases that you won't want to be stuck with. Being thicker doesn't normally equate to a more comfortable mat. Instead, it's best to read the fine details and look for materials that are "just right" for you.
Design versus practicality
I've already mentioned that safety (use of beveled edges and a non-slip base) is non-negotiable. Being waterproof and puncture-proof are also great features that would give you a clue about the mat's maintenance requirements. The color and structure may be visually appealing, but practical mat features must always come first.
Flat versus Calculated Terrain
This one depends on your activities. If you'll need the mats for the kitchen where you'll be busily walking around anyway, then a simple flat mat would do. Flat mats are also great for different areas of the house as they can be used when planting, fixing cars, doing laundry, you name it! On the other hand, jobs that require you to constantly be in front of the computer may require more than just a cushion. If you like moving your feet around and getting gentle massages, then a terrain mat can work for you.
Conclusion
Standing from your desk is a great way to start your physical fitness journey. Once you have your standing desk, it's probably time to invest on an anti-fatigue floor mat to ease the pain of standing for long periods. There are different sizes, features, designs, and colors available on the market. What's important is to choose which mat fits your needs the best. Remember—standing is better than sitting, but standing on an anti-fatigue mat is best.
---