Best Inversion Table: Is It Worth Buying?
Nowadays any person having some health problems or planning to take care of his health preventively has at his disposal a wide and varied choice of modern sophisticated training devices. For instance, the under desk treadmills are very popular in the consumer market, but you may also choose any other fitness gear suitable for your height and weight up to 350 lbs. Most of them differ in price, quality, weight, dimensions, options available, and possible place of use. But the starting point for making your choice, no doubt, should be the general purpose of the training facility and its possible impact on your health and well-being. The best inversion table, or back inverter, as you may understand it from its name, is especially aimed to help your back, or more definitely, spinal or vertebral diseases.
---
What the Inversion Table Really Is?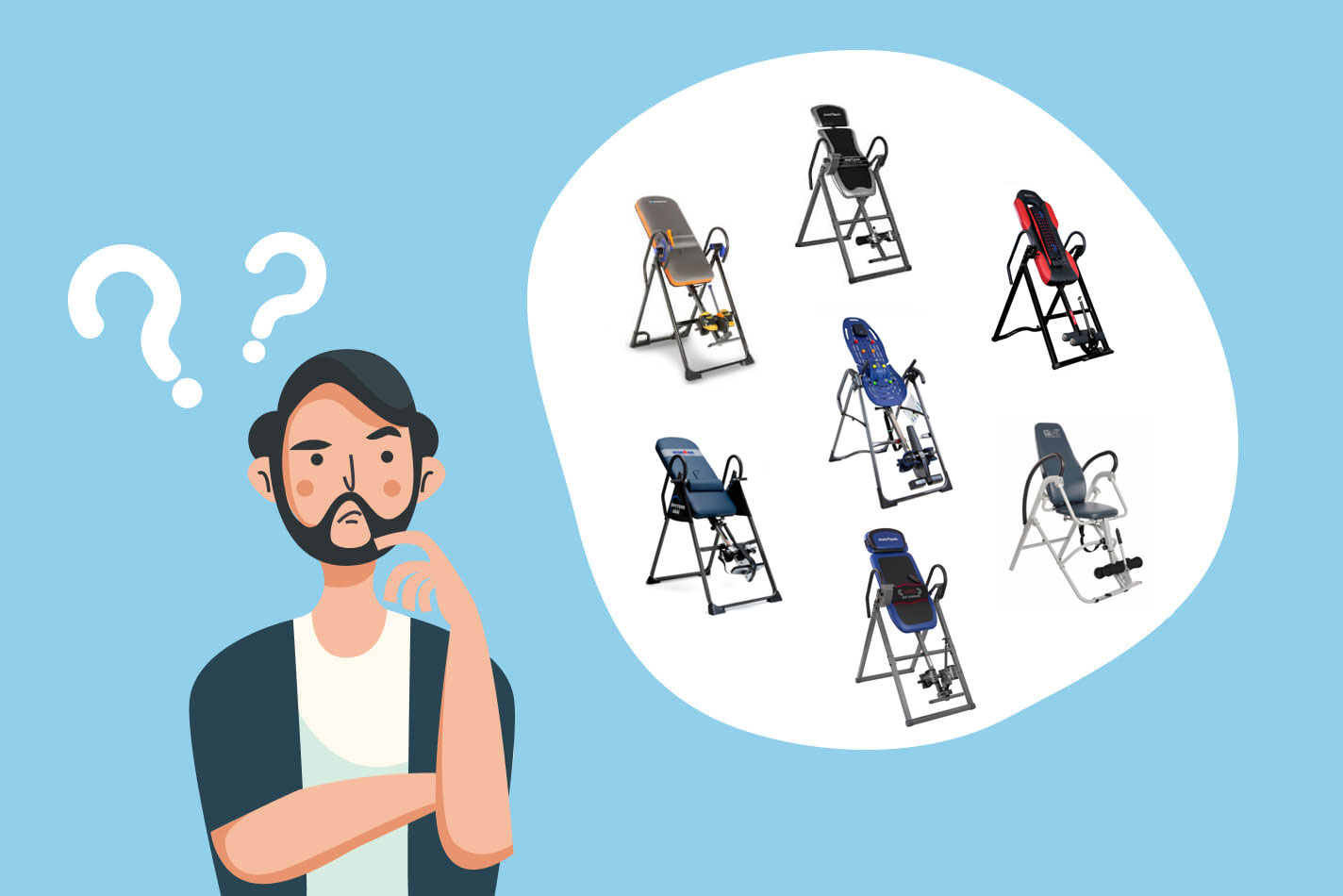 The inversion table represents a special apparatus that enables you to do a regular-base workout or execute some occasional exercises to make gravity work for your health. Simply put, gravity pulls you down while you are inverting your body, and you feel a certain pressure that gently stretches your spine and relieves the back pain. The main benefit of using the inversion table is to enhance your vertebra condition and other parts of your body and increase your general health. Owing to this inversion machine you may avoid surgery and ease your back pain just by lying on that fitness bed.
Inversion Table for Back Pain
In general, the inversion method means producing a certain impact on the body by changing its position angle, up to turning upside down. The chiropractors consider this method to be highly effective and almost safe, certainly subject to some precautions provided. The inversion therapy practice includes several techniques, based on a serious research, and an inversion table is one of them. The therapy implies that a person rotates his body to an upside-down position with the table's help and relaxes totally. In the course of this procedure, the gravity impact is combined with certain exercises aimed at strengthening of intervertebral muscles.
These simple actions affect the position of your intervertebral discs, improve brain blood circulation, and in a broad sense, help to ease back pain. Inversion leads not simply to a significant relief, but in some cases, to a complete release of a person from pain. With the help of inverting your lymphatic system operates better, and your immune system improves. On the whole, to be inverted may be useful not only for those who have suffered a neck or spine trauma. Practicing inverting regularly, you can significantly strengthen your backbone and reduce the chance of injury.
Heat and Massage for Your Back and Body
While you are lying on the inversion table, the simple relaxing or light exercises may be nicely complemented with heating and massage. The modern variety of inversion tables comprises many pleasant facilities that make the inverting process more comfortable and useful for your health. Besides, there are many advanced technical options included, like the remote control, manual regulation, and adjustment, additional apps are possible too. Try and choose the inversion table covering all your needs!
The Inversion Table Design and Construction
The best inversion table designs are varied in height, weight, other dimensions, and technical additions available. It contributes to any customer's needs and desires about their health improvement and the possible source of pain. The back inversion table construction has been developing its way from a simple device for your inversion exercises performance to a sophisticated piece of equipment that can heat and massage your body. Most frequently used modern inversion tables have different weight and height and invert your body to any angle you need. So you do not need to attend a gym anymore to gain all the training opportunities. In fact, the best inversion table is adapted to any taste and need. Anyway, it is worth consulting with your physician before choosing this health improving machine for your personal use.
Back Inversion Table for Health and Fitness
Speaking about inversion therapy tables, note that they can fit both common users and professionals. It means that these back inverters may be used by a patient by himself at home or by a chiropractic specialist at the hospital. Now there are table modifications best suitable for domestic use and physiotherapist's offices. Once you have come up with an idea to find the inversion table, you're welcome to do it any day. It will be certainly helpful in most cases: whether you simply want to boost your health, or you already suffer from sciatica or back pain, and traction of the spine is needed. Here we've done a thorough review for you about the inversion tables and their distinguishing characteristics.
Best Inversion Table in a Gym
Many people nowadays are addicted to fitness and visit a gym regularly, almost every day, taking care of their health. If you are inclined to fitness or yoga too, you might have experienced a couple of times an inversion table in a gym. And usually, it is enough for people to realize that this brand new method of traction has some grounds. This nice sensation, as if you were newly-born after practicing it, is amazing. It helps to feel awake in the morning, to restore working capacity if you attend the gym in the middle of the day, and, lastly, to relax and sleep better in the evening. People admit that after going through a traction it was a fantastic feeling of freedom from pain and easiness they felt with their whole body.
Best Inverting Gear to Use
The key point that attracts people to an inversion table to use it or even buy it is that they feel totally refreshed after practicing it. When you stretch yourself in a brand new way, you perceive that the body tension goes away, and you feel young and full of strength. You have managed to stretch your body gently with the use of the inverting table, and you suddenly notice that even your sciatica and chronic back pain disappears. Probably you have already been treated a long while and unsuccessfully, and your therapist even told you that the only possible solution for you is to get used to living with constant pain.
And after having this first try, you understand the importance of this great traction device in your healthy life and ponder about it. This first inversion table experience elevates your spirit as you enjoy your back pain relief. So give this fact some meditation and try to understand the main reason why your chronic back pain stops bothering you, what type of device you need to repeat it regularly, and make further improvements to your health to reduce the pain. And try to remember two very important things that will certainly help you to obtain only pleasure and great advantages of having this effective inversion machine. First of all, you need to consult your doctor before starting your fitness exercises all alone. It is a first and foremost condition to get the benefit, not harm. Besides, all these pressure exercises will be effective only if you repeat them on a regular basis, consistently and persistently.
Top 3 Best Inversion Tables 2021 For You and Your Health
When you come to the point of purchasing an inversion table of your own, the wide choice of inversion tables on the market can make you puzzled. All the tables of any brand seem nice and promise you to make your body flexible and relieve stiffness and low back or joint pain. All these assurances sound great, especially when you are tired of sciatica and hope to avoid the surgery. And you will certainly succeed in it, but as long as you choose the inversion table, best for your needs. And we will try to help you in making the correct choice.
Back Inversion Table for Various Purposes
The purpose why you want to have an inversion table home-based should be a key factor for you. Either you want to practice daily extension to prevent the pain, bring through intervertebral hernia or sciatica, or even rehabilitate after a serious injury. If you understand your prospective purchase in the right way, you'll stay focus on specific inversion table requirements best suitable for you.
Here we provide you with the top 3 inversion tables description since we've completed this homework for you.
1. Exerpeutic 975SL: Best for Back Pain and Sciatica
The trendy design of this heavy-duty inversion table will keep you interested when you are aimed at healing back pain of any kind, whether it may be a temporary spasm or troublesome sciatica. It is a good sample of the all-inclusive inversion table for pain relief and is considered one of the best-rated designs. Almost all users can find solutions concerning their health due to the latest technology features, such as Airsoft Ankle Holder Cushions, iControl Disk Brake System, and many others.
2. Ironman Gravity 4000: Best Quality for the Back Inverting
The Ironman Gravity 4000 is another best inversion table offering the highest weight capacity. It holds 350 pounds and may be used by the patients any weight and height. The Ironman Gravity 4000 complements inversion therapy with its modern ergonomic secure ankle locking system to invert easy and quickly. Its ratchet ankle locking system is adjustable and palm activated. During the exercise use, the device's extra-long safety handles if you want to change an angle or go back upright again. An extra-wide tubular steel frame makes the device lighter, ensuring secure solidity at the same time.
3. Innova ITX9600: Best Budget Product for the Demanding Consumer
The Innova ITX9600 is a heavy-duty inversion table as well. Be sure that you can trust this fitness device to cope with chronic back pain, whatever reason might be: either intervertebral discs compression or sciatica, spasms and stiffness, this gear may be used for all of them. The inversion table Innova ITX9600 offers a large backrest massage and heating pad. Thus you may heat and massage your body in the course of invert treatment. Control and adjust your body position on any angle up to 180 degrees using a true balance system and regulate the pressure force. The device has an adjustable headrest pad to your heigh and weight. Another feature is a unique six-angle pin system that allows customizing the table height and level without even dismounting it. You'll like foam handlebars that give you comfort when you have a soft grasp.
How We Choose and Test the Best Inversion Tables
At first glance, it is not a big deal to operate an inversion table and to hold it at home. But when you have a closer look at them, it's more likely for you to be exhausted with this tedious routing on making the right selection. Briefly, the best table for fitness and inverting must certainly comprise the following high-priority features: durability, comfort, steadiness, and adjustability. And make sure that your perfect gravity product was verified and registered by the FDA (a federal agency responsible for promoting and protecting public health).
We have our own points to set up for estimating inversion tables. And here we'll share our tips and provide an extended list of important properties to help you in your research and save your money. If you go through this guide, you'll learn some more about how to spot the best model when you come across a heavy-duty inversion table. As a result, you will surely get a gravity device ideal for fitness, yoga, and treatment of an extensive list of back pain sources like sciatica, spinal stenosis, muscle tension and spasm, and any other possible back diseases.
The best inversion table basic features to be considered:
Safety
Quality of material
Weight capacity
Compliance with hygiene norms
Ergonomics
Construction
Dimensions and weight
Adjusting system for ankles and height
Possible angle regulation up to180 degrees
Comfort
Durability
Inverting technology for upside down rotation
Performance issues
Controls and body
Heat and massage set
Support
Capacity
Noise
Storage
Price
Delivery
Packaging
Assembling
After-sales support
Trust score
User reviews
Certified brands
Scientific researches
Customer surveys
Independent tests
The above-mentioned criteria and research show a large-scale choice of the inversion tables of certified brands presented on the market for users. Currently, according to this data, we share our vision on inversion therapy tables that might deserve your attention when you start looking for a comfortable tool for your home use.
What You Should Know About Inversion Tables
Get a Treatment by Means of Gravity
If you have some problems with your body, you can trust them to inversion table to some extent. Many people would like to buy their own device to set up their back pain and muscle tension treatment for regular use. Remember that the table won't replace a therapist, and you should not forget to go to a specialist to consult on these issues.
Domestic Use of the Back Inversion Table
If you have such a useful set of equipment at home, you can start your upside down exercises whenever you want. And even slight low back pain or muscle pain won't be such a big problem if your back extension on the inversion table enables you to get rid of it in a comfortable domestic environment. If you have regular visits to your therapist's or a gym to keep fit, this device will continue your training, or may even release you from necessary visits to the gym and save your money.
You're a Beginner in Inverting
If you become interested in inversion therapy, give inversion tables a good try. It is the simplest way to join this experience and it is available for all the users. As a novice, you'll be pleased to start it with a comfortable and gentle treatment. Getting more and more experience in the therapy exercise, you'll do more complicated things on the inversion therapy table, for instance, swinging. Try this or that angle of inversion to fit and listen to your feelings.
No Rush with a Back Inverter
The therapy practice involves exercises when you need to put your body fully or partly into an upside-down position depending on the rotation angle (up to 180 degrees is possible). You start with the vertical position, fix yourself on the inversion table. Then smoothly start moving backward with your head moving towards the floor and your feet moving up. You must perform this upside-down movement slowly. And usually, inversion tables are designed for that and may keep a substantial weight.
---
Our Best Picks: 7 Inversion Table Reviews - 2021
We've compiled a list of highly-rated inversion tables for you below. Reading this review gives you more news and knowledge about the best table range, peculiarities and some other important issues.
---
---
Best Inversion Table Selection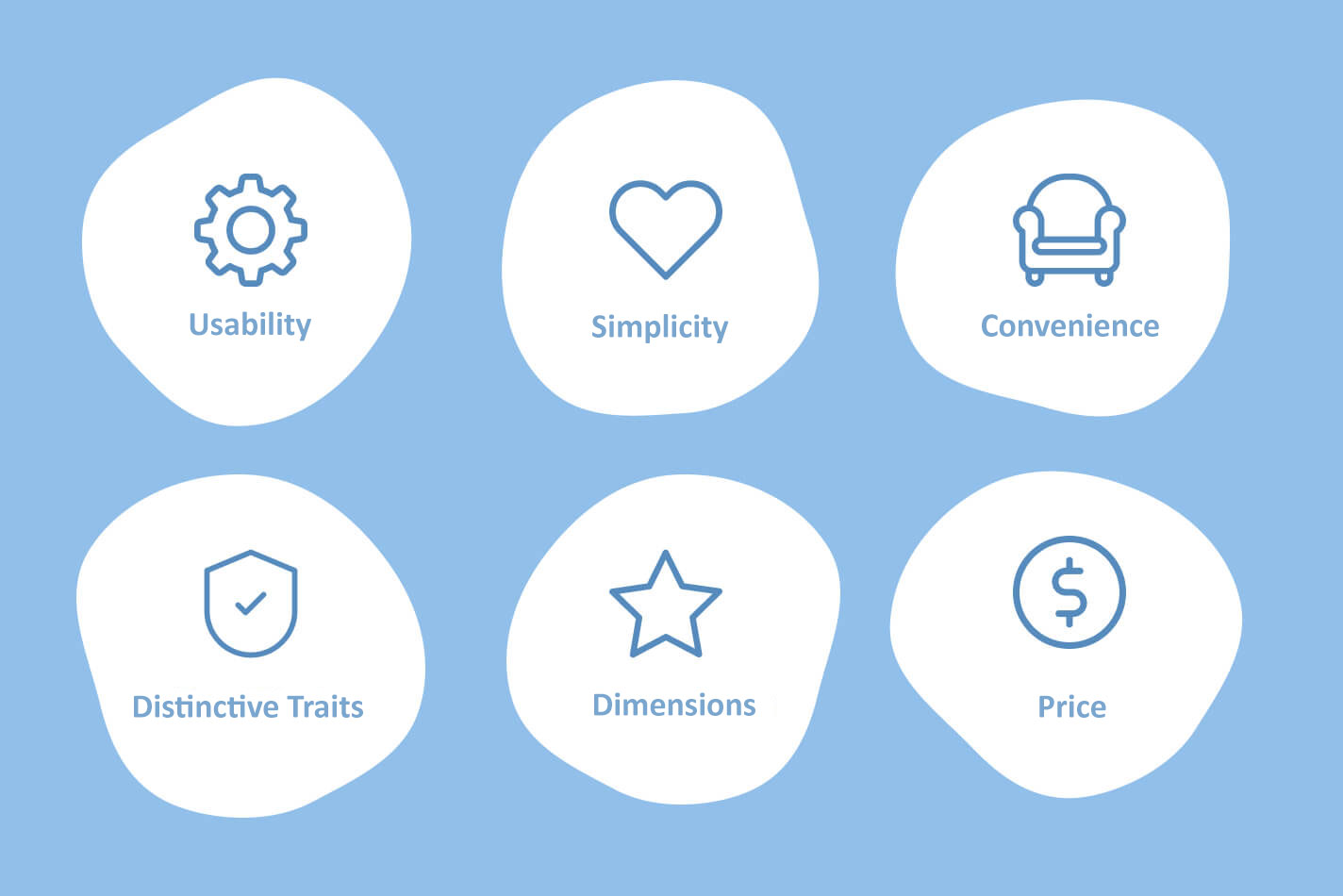 There could be a series of reasons why you determined to obtain the inversion therapy table. If you come to this point, then it's time to consider criteria for selecting among inversion tables for back, muscle, or joint pain. The understanding of it gives you a certain encouragement to be assured about your purchase.
Try to examine your requirements to define the inversion table that fits your needs perfectly.
Best Inversion Table How We Want It to Be
The following list of features can be relevant to choose the back inverter:
1. Usability
Usability is the primary point to consider. As it must guarantee your safety. You obtain the inversion table pursuing your health promotion and striving to reduce the back pain. It should not work the opposite for you and bring any harm to your body, especially when you're supposed to be in a tricky situation hanging upside-down. The inversion therapy tables are constructed with the best materials and memory foam to meet the health standards.There are many options of the inversion table on the market, with a convenient strap and beneficial for health memory foam.
2. Simplicity
The simpler – the better, and it's better in many ways. The inversion table looks like a complex piece of equipment. But the easy to use option for an average customer at their homes is another rule to follow. You shouldn't rack your head on how to use all these gimmicks whenever you hop on the inversion table. The goal is to get enjoyment and relaxation.
3. Convenience
Think about the convenience when you use the inversion tables for back pain. All the functionality and gadgets that you use while performing your practice should bring you comfort all the way. It should not cause any irritation or even additional back pain. Because you address this apparatus for helping to irradicate existing back pain or any other disease and enhance your health condition.
4. Distinctive Traits and Rotation Angle
Some distinctive traits of the inversion table can have the last word in what you're going to buy. For instance, you might want to have the opportunity to move the table away. The folding-up option implies it is possible to carry inversion tables somehow. Or the table can offer some patented systems to provide you with maximum comfort while using it as an ergonomic ankle holding system, iControle locks system, and acupressure nodes arranged in the backrest of the Teeter FitSpine model for better health benefits. The Teeter FitSpine table offers premium features with eight acupressure nodes to give a focused relief.
5. Price
Stick to your true objective when you plan to purchase the inversion table and what you're going to do with all those features. Think before you act! You might be satisfied with the less expensive model. Though some seemingly non-relevant features of the costly machine would serve you right within your domestic environment.
The sophisticated inversion table is the best device for the professional use of athletes, assisting them to recover from sports injuries or physiotherapists. A fully stuffed inversion table is the main focus of compiling a therapist's clients' training program. And in this case, it is better to stick to the deluxe range of tables with the price going higher.
6. Space and Dimensions
Enough room is a crucial point when you plan to buy an inversion table. The majority of standard models require large space while stretching out. Surely you need a lot of room to operate this device depending on its height and width. It appears quite challenging if you lack such a vast area for your exercise on this piece of equipment at your place.
How can you be sure about that? Just measure your room to know exactly the right dimensions and try to visualize the inversion table you plan to buy if it fits perfectly and won't bring any damage to other furniture items in your room.
If you can afford to obtain the table, try to choose a high-capacity inversion table. Though it might be bulky within your space, it accommodates users of all your family.
Health Benefits of the Inversion Tables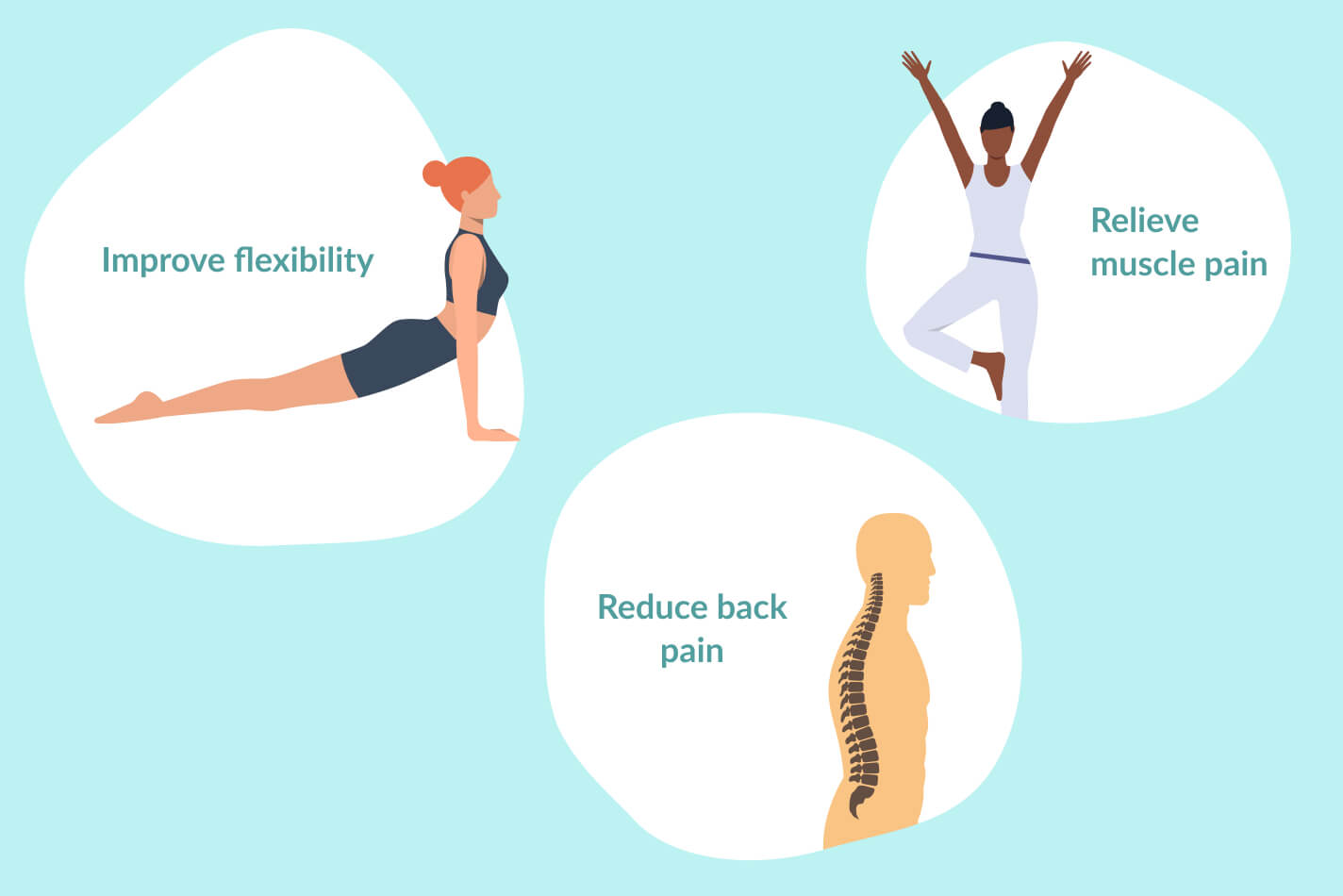 People use inversion tables to get rid of back pain, vertebrae and neck diseases, or sciatica when other medical methods do not work for them. And in most cases, it is the main reason for people to address inversion therapy. This method seems very easy to use in everyday life. It certainly speeds up your blood circulation, reinforces your heart, and strengthens your backbone, including all vertebrae systems and the neck.
However, if you do not have some backaches or knee aches, or illness in your body, you can start practicing inversion therapy table exercises. In this case you even do not need to consult a doctor beforehand.
Pros:

You're doing it in a private domestic environment
Encourage relaxation
Muscle, joint, and back pain relief
Increase elasticity
Enhance blood circulation
Promotes mental health
Posture improvement
Easy to use the technique at home or the therapist's
Contributes to digestive health
Cons:

Demands more space
Body damage is possible for inappropriate use
Not all fascinated about it
The latter point can come as a reality for you all of a sudden. Even if you don't have serious health problems and obvious reasons preventing you from inversion exercises, you can still experience an unusual reaction of your body to inversions like dizziness, heartbeat, and headache. All these happen due to your body's natural reaction to the increased blood pressure from hanging upside down to a certain degree.
Standing Desks
Have you heard anything about Standing Desks? Nice option to bring more actions into your life. A standing desk is a device that enables you to stand while performing your work at the same time. There are several varieties of them. It is possible to move them up and down and adjust at the needed level. You always have an option when to sit or stand when you're busy with work.
Under desk treadmills are the widely used health improving devices usually mentioned in connection with standing desks. These easy-in-use simple machines perfectly complement the standing desk and keep you fit and trained without visiting a gym. Treadmills are used for walking and even running at different speeds. Well adjusted to a consumer of any height or weight, it involves you in a fitness process while you continue performing your work of any kind.
Learn more about the best standing desks here.
Frequently Asked Questions
1. What is the best inversion table on the market?
In fact, the market supplies a great variety of inversion tables. So no wonder this question pops up among the users. To answer this question you should think about your needs and requirements, your height and weight, and then it'll be easier to decide. People come across different aspects concerning their health condition as well as different solutions and treatments, and the type of disease, causing spine or muscle pain. It depends also on your general aim, whether your goal is only fitness and yoga, or the last hope to avoid surgery.
So it depends on what you appreciate in an inversion table. All of them fall out on some main categories, and each category or company has its best representative to be boast about. But any gear you choose may certainly serve you as a home gym and help you to forget about the back, ankle or lumbar pain.
2. Do inversion tables really work?
The inversion therapy approach includes the theory that if you apply a reverse effect of gravity on the human body, you can unload your spinal discs in the lower back. This gear is effective and simple, your body is inverted on a required angle while you are lying on the bed.
Thus rotating upside-down and raising your feet and your face lower than your heart, you use gravity that starts taking the pressure off your lower back, stretch your spine, and relax muscles. This decompression works like a gentle massage for disks and joints in your spine to become separated and release nerves. You feel the lower back pain relief and better blood circulation using this great product regularly.
Still, despite this positive effect from using the inversion tables technology, make sure you ask for a doctor's advice. It is a must for any consumer who wants to heal sciatica or any other vertebrae pain, but not to cause serious harm.
3. Do chiropractors recommend inversion tables?
Many people feel OK when practicing inversion either for fitness or instead of surgery. Many chiropractors include it in their therapeutic programs to heal the most kinds of pain and strengthen the vertebral disc. It's a kind of home-based fitness and a natural way to extend your spine and body. They often combine it with acupressure. For many chronic patients, this orthopedic invert and pressure technique is the only way to relieve back pain instead of going through the surgery. Throughout our lives, we cope with the gravity that affects us, our body, all joints, knees, and veins, and compress our bodies continuously. Therefore most of us suffer from sciatica, spinal stenosis, and various pain and spasms.
The inversion creates a reverse effect for the patients. If you have a sedentary job or an active way of life together with the often lifting and bendings, then inversion therapy is for you. Excessive weight is also a common reason for different spinal diseases, because it is an excessive load on each vertebral disc.
Regular inversion exercises make your body being flexible again by improving blood circulation and re-hydrating the spinal disks. When your body is inverted and undergoes a light but effective pressure, your spine is stretching and thus the intervertebral muscles are strengthened. And of course, it helps people to relieve back pain by simply lying on the bed.
The only point here is that if you would like to start doing inversion exercises, talk to a specialist first. First of all, your doctor should estimate your medical and physical ability to hang with your head down on this gear.
Unfortunately, there are some restrictions for using this orthopedic method on some groups of people. The following common illness and health conditions prevent people from experiencing inversion: diabetes, high blood pressure, hypertension, and glaucoma.
4. How many times a week should you use an inversion table?
The answer is simple – listen to your body! Anyway, you can follow some general recommendations on the frequency and length of your inversion sessions.
Begin with 1 or 2 minutes per session a day to invert. In most cases, it is quite enough to heal the pain. Still, if you feel any discomfort, don't wait for that one minute completed. Finish the invert procedure earlier, and change the angle of the bed to return to the initial position.
Over time, make this round longer, increase it up to 3 or 5 minutes. Usually, 5 minutes session is the limit even for professional and experienced people. Even if you visited the gym frequently, remember that this gear may produce a serious effect.
Though the duration is not what matters for the pain relief, but the frequency of the invert procedure. Do inversion exercises for your morning wake-up or in the evening, or maybe you can do it several times a day. Let the practice be a part of your fitness or yoga activities. It can be your regular inversion or even an occasional experience just to have your sciatica, stenosis, neck pain, or back pain relief using this gear.
No strict rules about inversion timing and frequency. You may invert using this gravity product as often as you feel it useful for you. Just make sure that this practice of hanging down brings you relaxation and pleasure.
5. Are there any alternatives to the inversion table?
The inversion table is one of the items of the health gear. Below are some other sports techniques besides inversion therapy:
Gravity boots allow you to hang from an inversion rack and offer a similar inversion effect but demand excellent physical condition. You have more freedom of movement for your exercises. You must perform this practice with a partner who assists you in lifting back to the bar.
Yoga exercises can help you to get a desirable effect and relieve pains like back pain and neck pain, and so on. Yoga sports instructors can recommend inversion postures.
Fitness Ball enables you to do some stretching to relieve your back pain. However, it is not possible to invert with the ball.
Other fitness equipment like slant boards and low angle inversion boards, backstretch benches and any other news of the kind.
A back support belt is actually a clothing piece that helps keep your back upright and correct your posture.
As for the health improvement devices in the general meaning, it is worth mentioning the under table treadmills as a very popular gear on the market. The treadmills are simple and convenient, and may help you to diminish your weight instead of tedious and time-taking workouts at the gym. If you want to work and go in for sports at the same time, think about an under desk treadmill for your home or office use. The treadmill is an appropriate device to be on hand for saving your time and budget.
---