Best Adjustable Height Standing Conference Tables for 2021
Most popular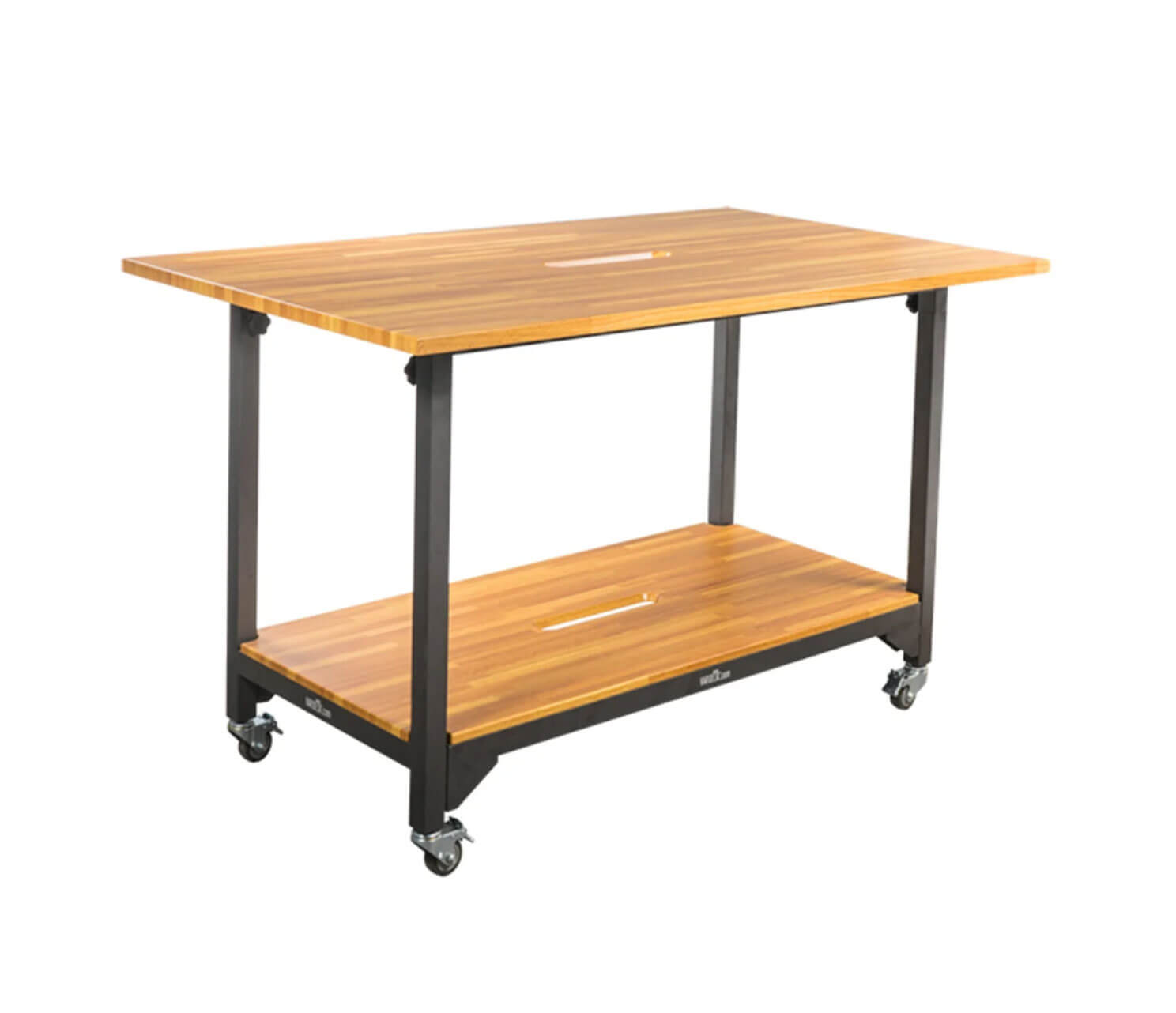 Review Score
Vari Standing Conference Table
Lift Type: fixed
Height: 42"
Tabletop: 72" x 42"
Weight capacity: 300 lb.
Materials: steel frames, wooden shelves
Accomodates 6 people with room for 8
Easy to relocate thanks to its roll-and-lock casters
Offers cable management through the center openings
Vari Standing Conference Table is a big 8 person conference room table that has its style. When compared with similar fixed height tables, this industrial conference table is far superior in durability, usability, aesthetics, and flexibility in movement. The desk price is slightly on the expensive side, but users get good value for the money they pay for it. This industrial standing desk is a perfect upgrate for any business, which makes writing meeting for chat much easier.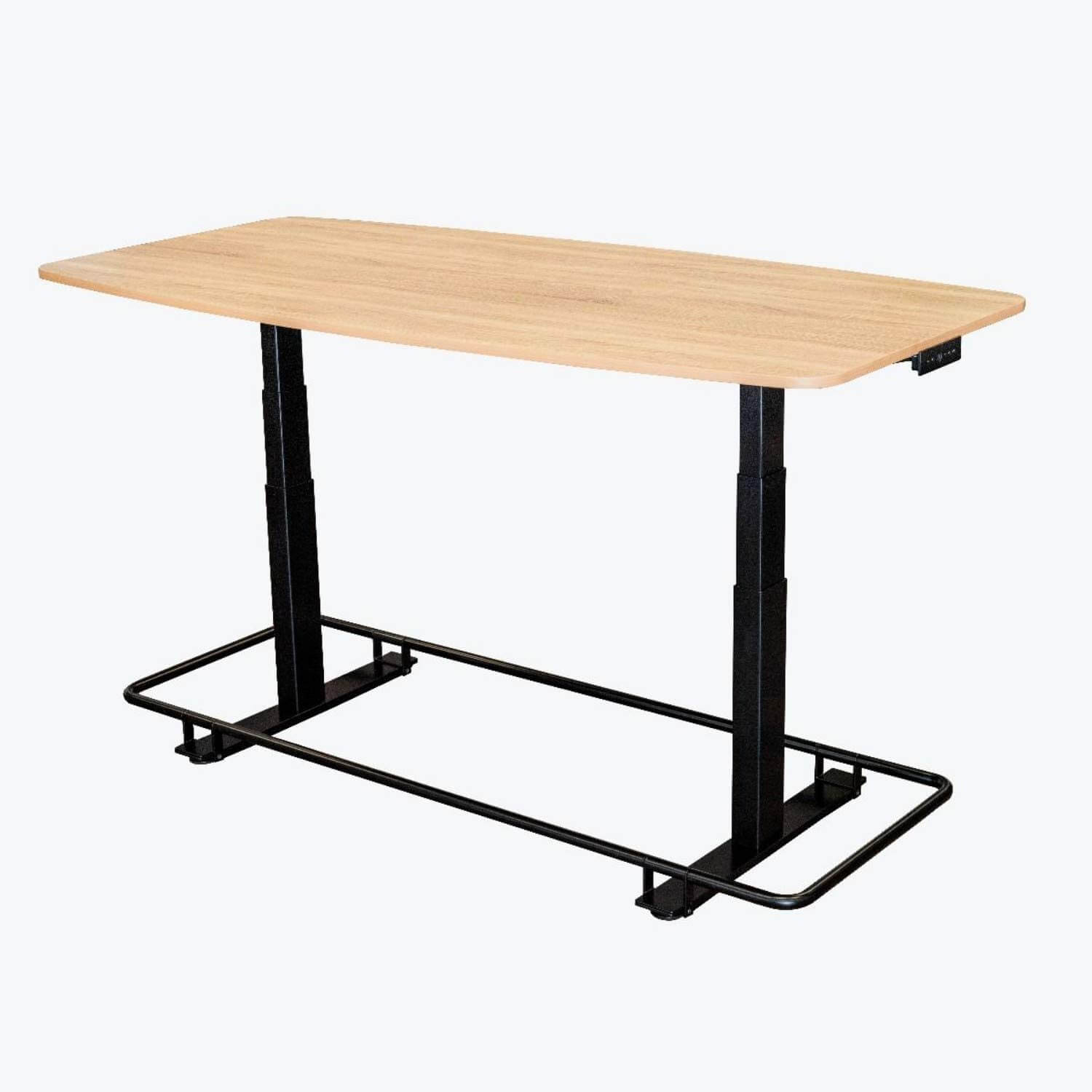 LUXOR 72" Electric Adjustable Conference Table
Lift Type: Electric
Height: 26" - 51.6"
Tabletop: 72" x 36"
Weight capacity: 265 lb.
Materials: steel frames, melamine with PVC
Accomodates 6 people
Collaborative, productive, versatile — if this is what your dream workspace looks like, this table is right what you need. This ergonomic desk is large enough for free movement of workers, has a smart design, works on electric power thus is quick in regulation.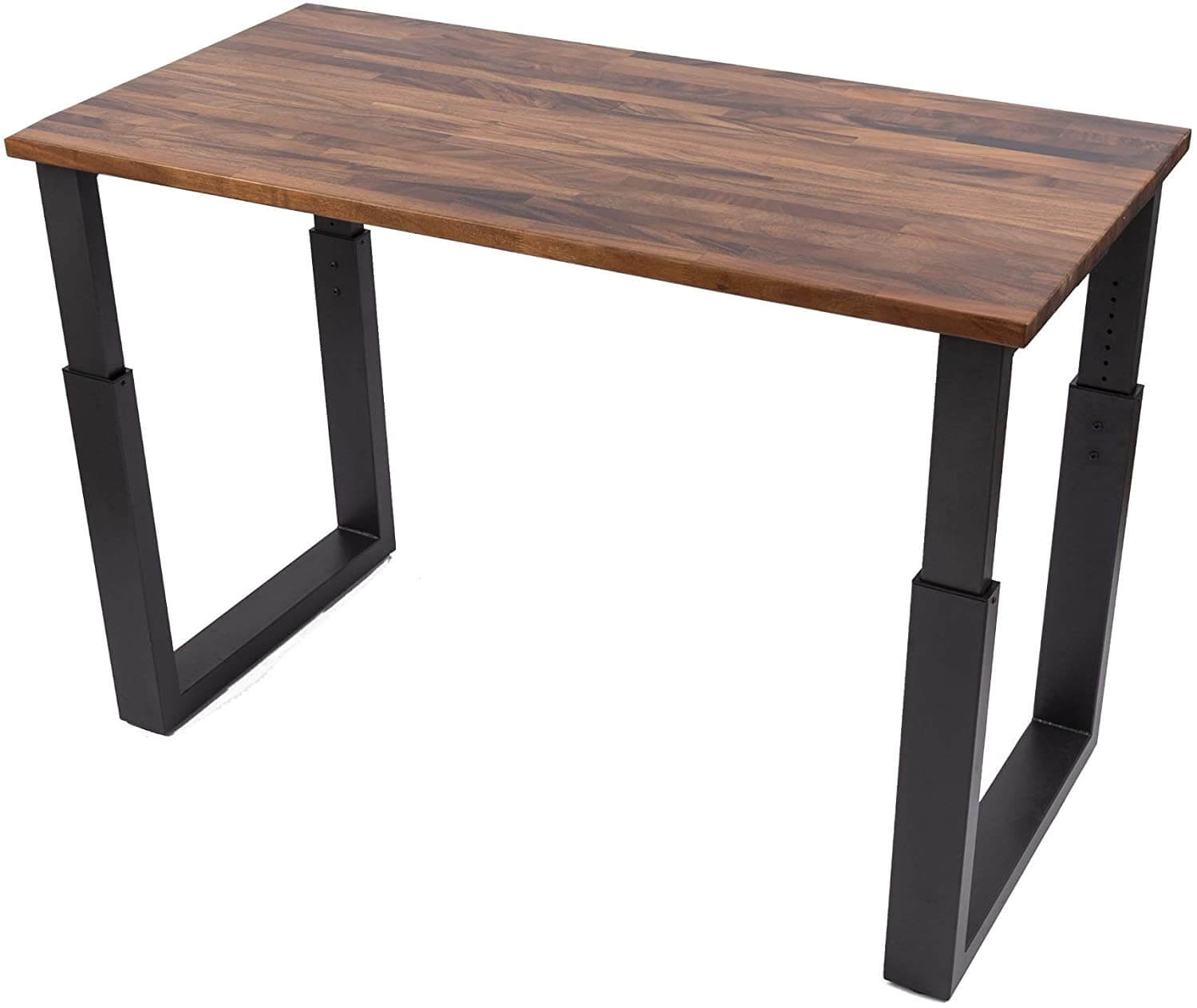 Stand Up Desk Store Solid Wood Manual Height Adjustable Conference Table
Lift Type: tool-adjustable
Height: 32.25" - 47.25"
Tabletop: 59" x 29.5"
Weight capacity: 200 lbs.
Materials: steel frame, wood tabletop
Accomodates 4 people with room for 6
This table with industrial legs is a perfect modern-style option for those who value their comfort and love the opportunity to use standing desks in various ways. This desk allows convenient storage, fits perfectly for writing and is a smart upgrade for any industrial space.