Top-7 Ergonomic Keyboard Trays in 2021 – Best Choice Reviews
Most popular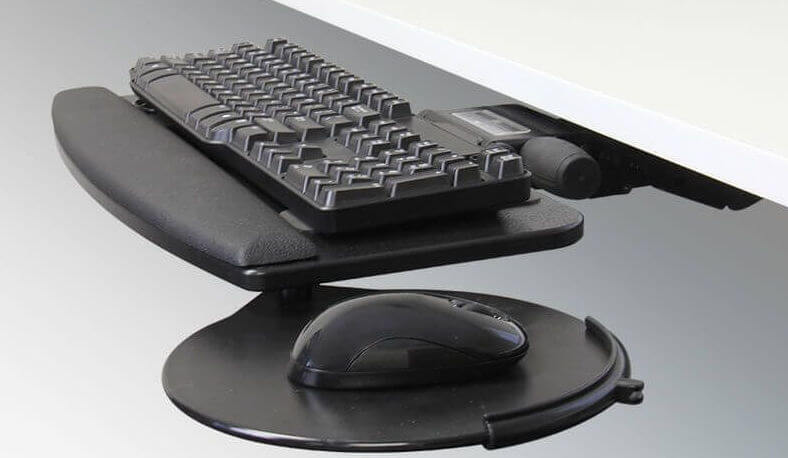 Review Score
iMovR Trackless Keyboard Tray
Lift-n-Lock­TM system to adjust within 5.73" height
15 degrees keyboard tilt
Adjustable mouse pad
15-year limited warranty
If you are in search of a well-built and steady keyboard to fit into your ergonomic workstation with good pricing, the iMovR Trackless Keyboard Tray is the best under-desk keyboard. It can fit into tight spaces due to installation without a track, and at the same time, it will not ruin your interior design. The degrees that your keyboard can tilt are essential since it is the main part that will allow you to move your hands freely above the keyboard while focusing on the monitor. A 360 degrees swivel allows you to stow the keyboard under the desk when you do not need it anymore. The Trackless Keyboard will definitely save up space in your workstation and improve your health by boosting your posture and eliminating wrist pains, and the pricing is great, as well.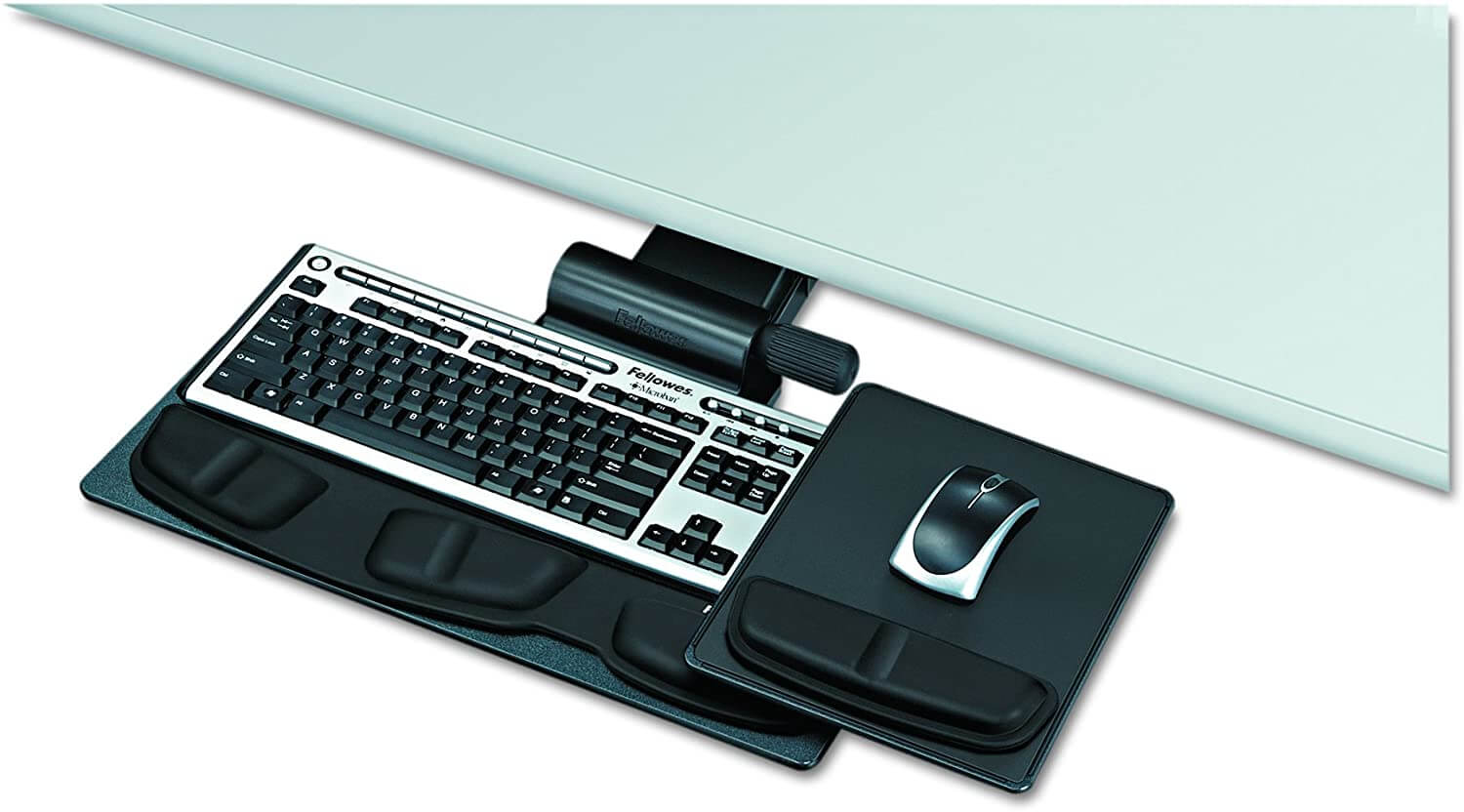 Fellowes Premier Keyboard Tray
Fully adjustable mouse pad
Tilt range up to -10°
Nice and ergonomic design
Affordable price
The Fellowes Keyboard Tray is a very impressive solution for pains from uncomfortable typing at the monitor. This ergonomic under-desk tray is equipped with memory foam with antimicrobial protection which helps keep it clean, relieve wrist pressure and prevent carpal tunnel syndrome. The pricing is more than fair. The Comfort-Lift system lets you to move the mouse platform left or right over the keyboard drawer and to tilt it forward and backward.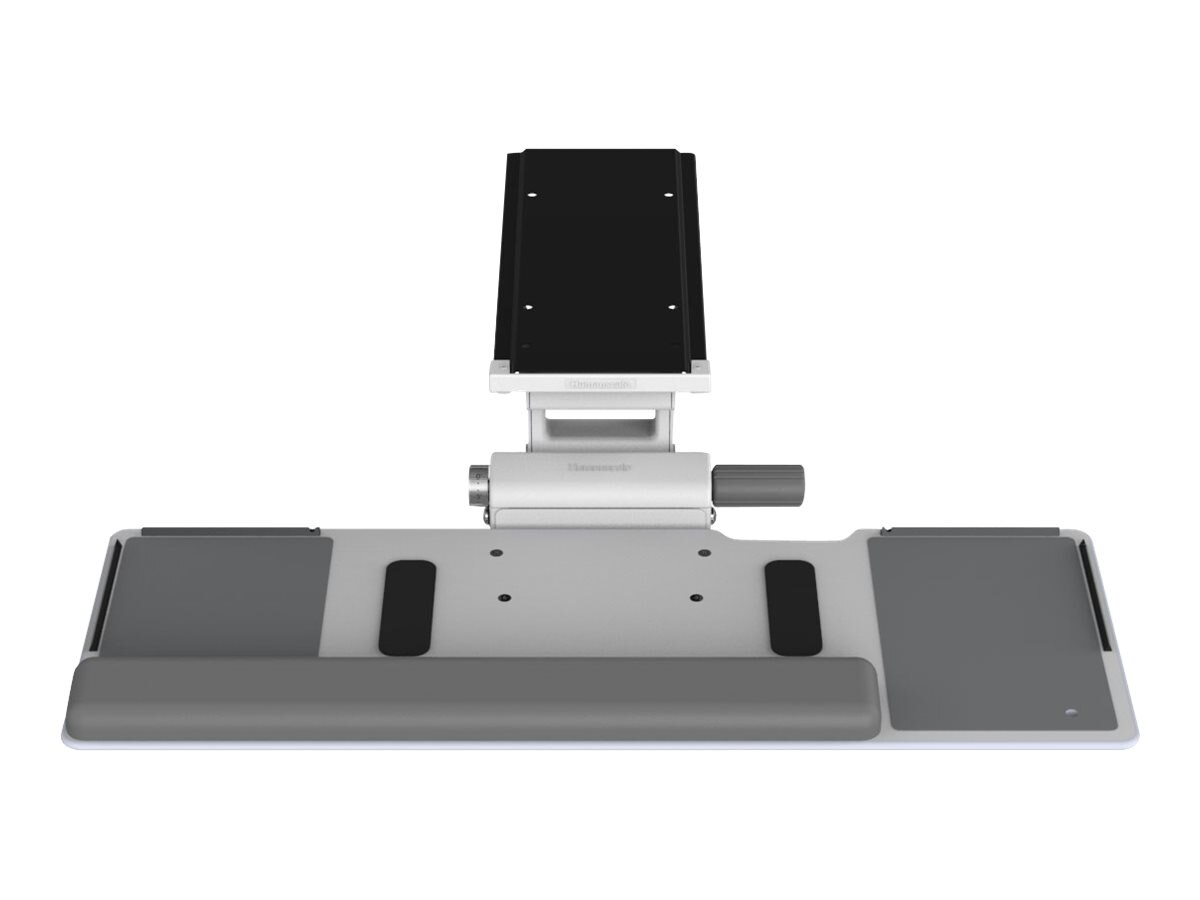 Humanscale Float Keyboard Tray
Tilt range up to -15°
Sturdy materials
Ergonomic and comfortable
Can be installed on most desks
The Humanscale Float desk keyboard tray is one impressive small device that will certainly improve your workstation and desktop capacity. This keyboard tray has a smart design with no long track, so it doesn't require much of your desktop space. What you get in the box is a device suitable for most sit-stand desks.