Best Standing Desk Converter for 2021 – Our Review & Desk Riser Comparison
Most popular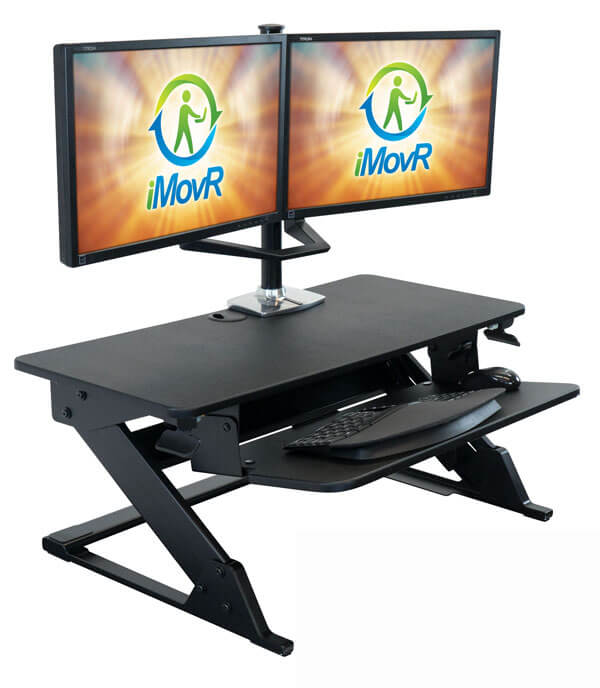 Review Score
iMovR ZipLift+ Wide Standing Desk Converter
Wide work surface
Heavy-duty lifting capacity
Silent height adjustments
Angled keyboard tray
High-end features at a reasonable price
Its height range suitable for taller individuals
The ZipLIft+ standing desk converter would be just perfect for those who use lots of various electric devices throughout the day and value multifunctionality. This standing desk converter is ready to carry two large monitors and the weight of some extra gear. The iMovR ZipLift+ desk is considered to be one of the most comfortable existing standing desk converters for gaming. This desk riser's range of height adjustment is infinite as opposed to having a specific number of fixed settings and the user can let go at any position to get to the desired height, no compromises.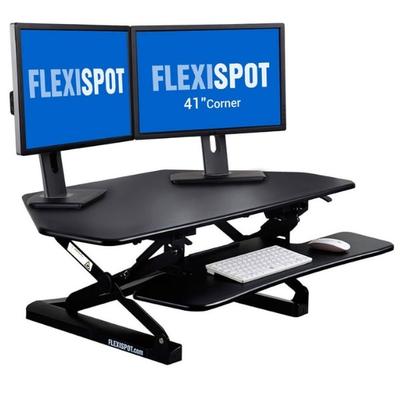 Flexispot M4 Corner Standing Desk Converter
Fast adjustment
Two monitor support
Perfect stability
Premium materials
Perfectly fit tall people
Fair price
For those who frequently raises and lowers their desktop working height, Flexispot sit-stand desk converter is a tremendous bonus. This desk platform will be especially convenient as a double-monitor corner desktop workstation. Plus, you will enjoy the price tag.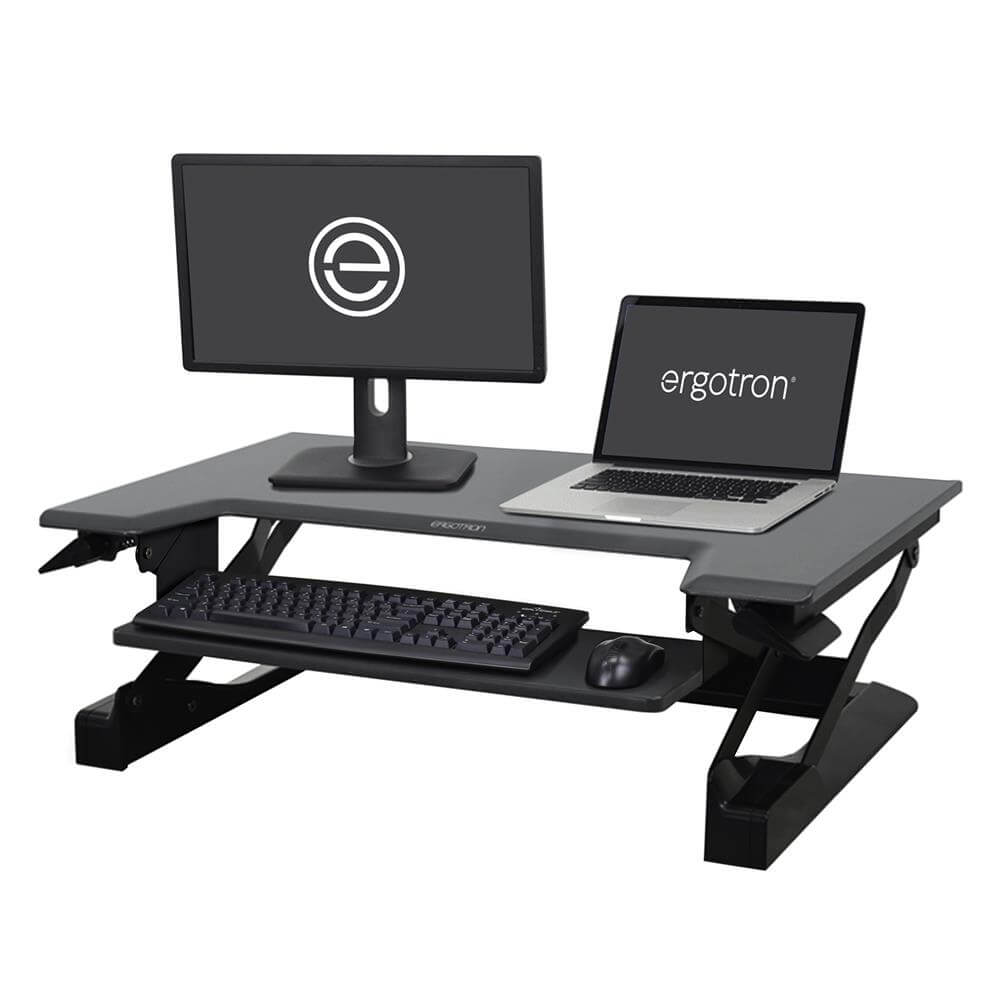 Ergotron Workfit-T Standing Desk Converter
Fast and effortless counterbalancing mechanism
No assembly required
Space-saving design
Big work surface
Up to 20" high
Great stability
The Ergotron standing desk converter offers simple yet ergonomic design, affordable pricing and great ergonomics. It will fit almost any existing desk and corner and encourage you to switch positions during the workday.