Best Standing Desk in 2021 Reviews: Top 12 Height Adjustable Sit-Stand Desks for Home Office
Most popular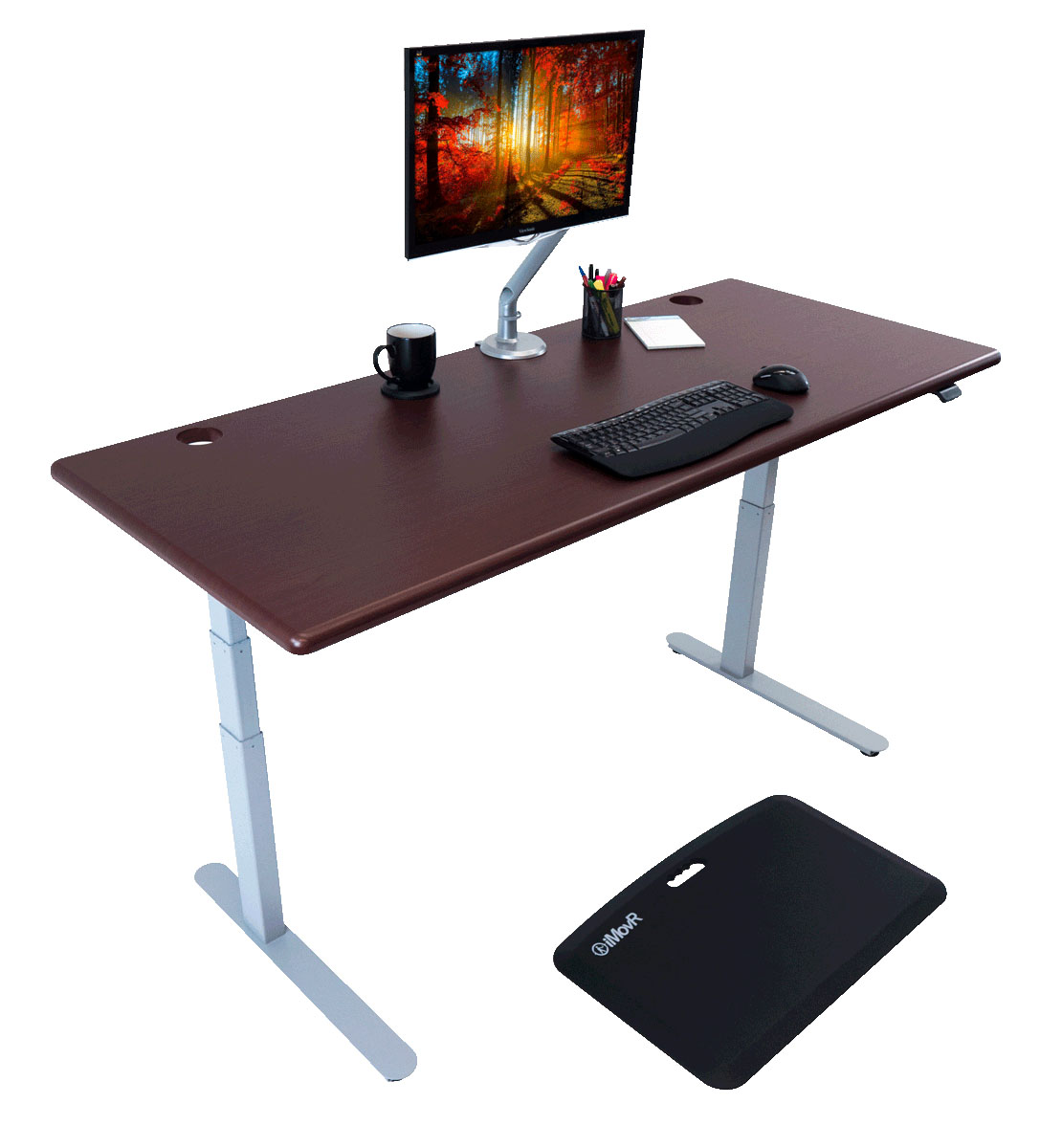 Review Score
iMovR Lander Standing Desk
Durable premium components made in USA
Easy assembly in minutes
Best lifting capacity up to 360 lbs
Excellent lift speed
10-year industry-leading warranty
IMovR Lander Desk is the best electric standing desk on the market with a 10-year warranty for the base component and a 5-year warranty for the tabletop component. With a variety of sizes and colors to choose from and the options to add additional components to the table, to make it even more of a winner. This standing desk is made from the best quality materials and components like the quiet Bosch electric motors that run at 55 decibels and will make a mouse squeak sound loud. With the control touch paddle, it is easy to adjust the height of the desk without searching for which button you must press. You can pair your mobile phone with the table via Bluetooth with ease. The paddle also has a built-in health coach that reminds you to stand or move. With its smooth and stable movement and desktops looking like wood, it truly is the best ergonomic standing desk that can be found.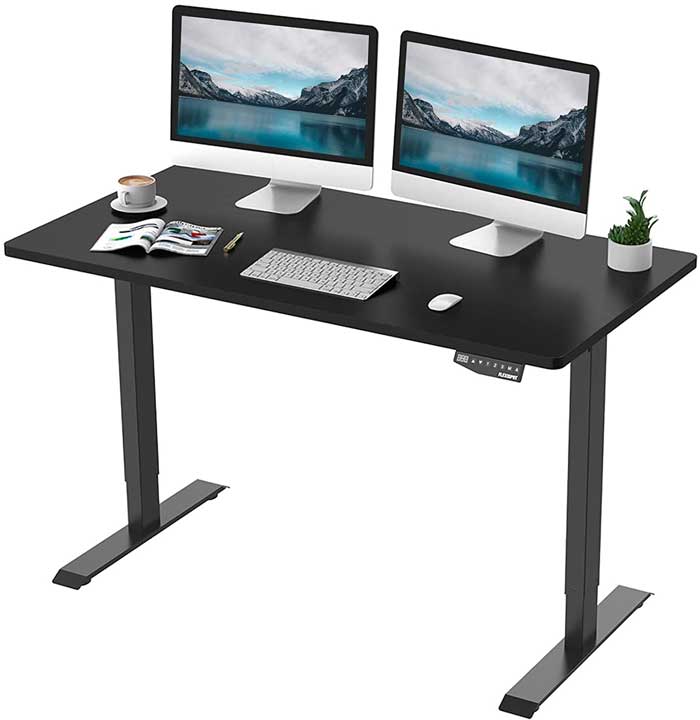 Flexispot Electric Standing Desk
Affordable pricing
Dual-motor lifting system
7-key controller with 3 memory settings
Variety of desk colors
Desktops are CARB and EPA-certified
This Flexispot model is the best value electric standing desk with a high-quality height adjustable system. The desk has a height adjustment range from 29'' to 48'' and a weight capacity of 154 lbs. The desk is also customizable: it has four variants of desktop sizes, multiple colors and three handsets; all of that for a budget price and with a 5-year warranty.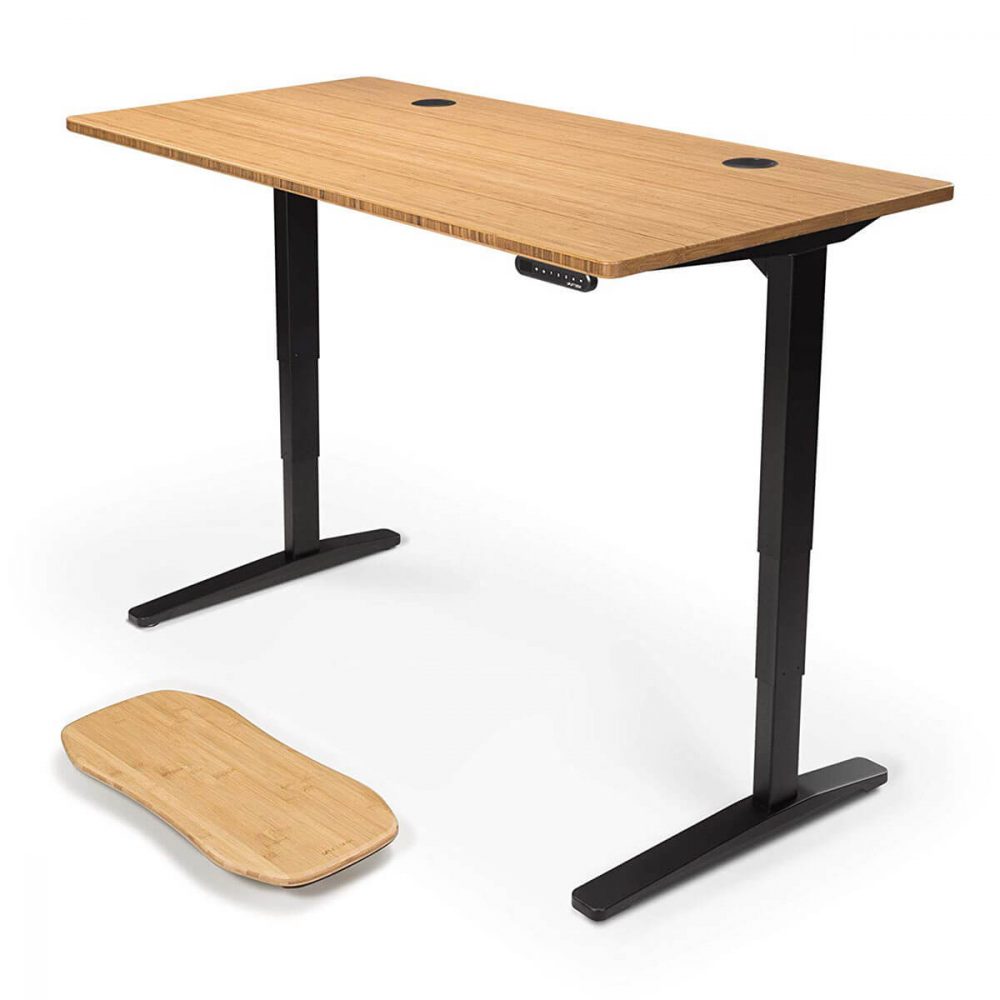 UPLIFT V2 Bamboo Standing Desk
Ergonomic design
Variety of frame colors
Endless customization
Good lifting capacity
7-year warranty
The Uplift standing desk is one of the best standing desks and it comes with a 7-year all-inclusive warranty on the entire desk frame that is real value for money and your budget. Uplift made sure to bring their A-game to be at the top of the best standing desk range that is available. With the Uplift V2 standing desk, the customizability is endless: there is a variety of shapes, colors, and accessories for a standing desk to choose from.