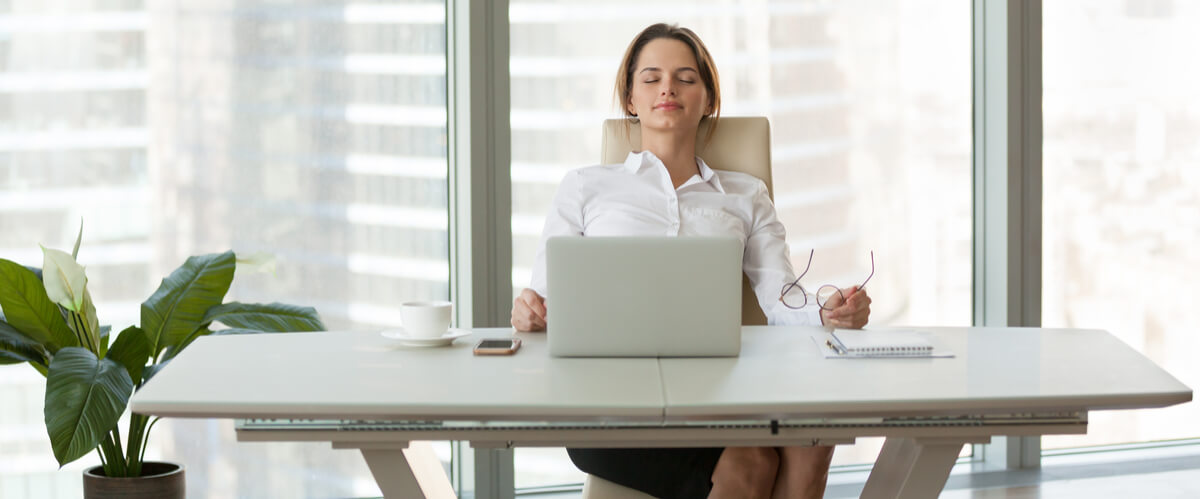 Tired of uncomfortable sitting at work? Do long periods of sitting give you back problems? Then there is an alternative to simply standing. Leaning chairs and ergonomic office chairs may be the solution to the issue of back pain, difficulty concentrating or even uncomfortable standing desks.
This article covers some of the best alternative products to sitting and explains their strengths and weaknesses.
Best Standing Desk Chairs and Leaning Stools
---
Varichair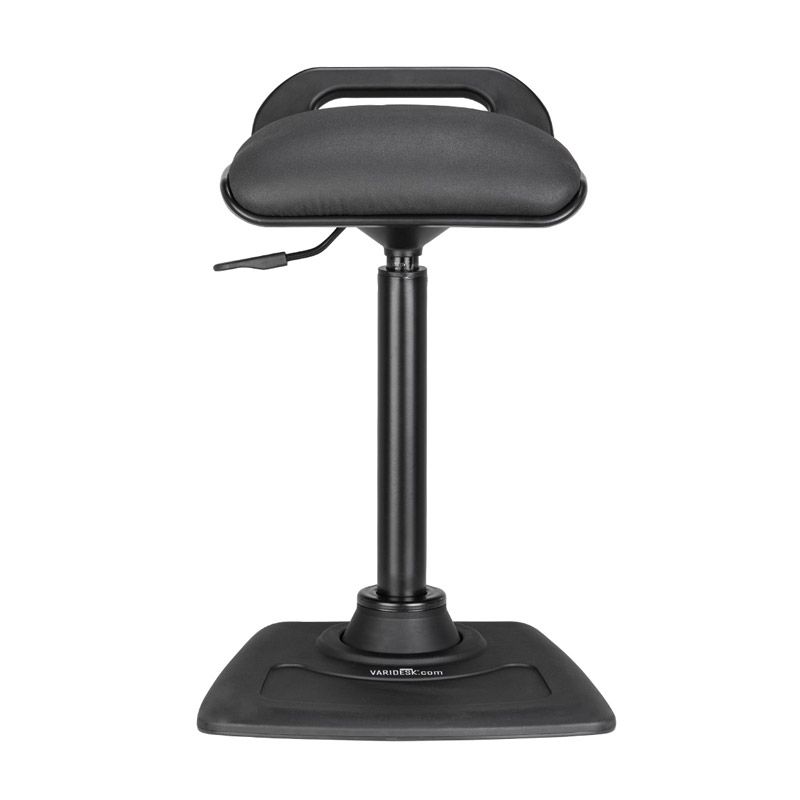 The first standing chair that makes our list is the Varichair. This articulating stool allows you to move whilst working. The product engages your back, core and leg muscles and works well with the brands other accessories in order to enhance your experience if you need it. The chair is also made of solid, reliable materials and unlike many of its market competitors, the Varichair remains solid over time.
Mobis Leaning Stool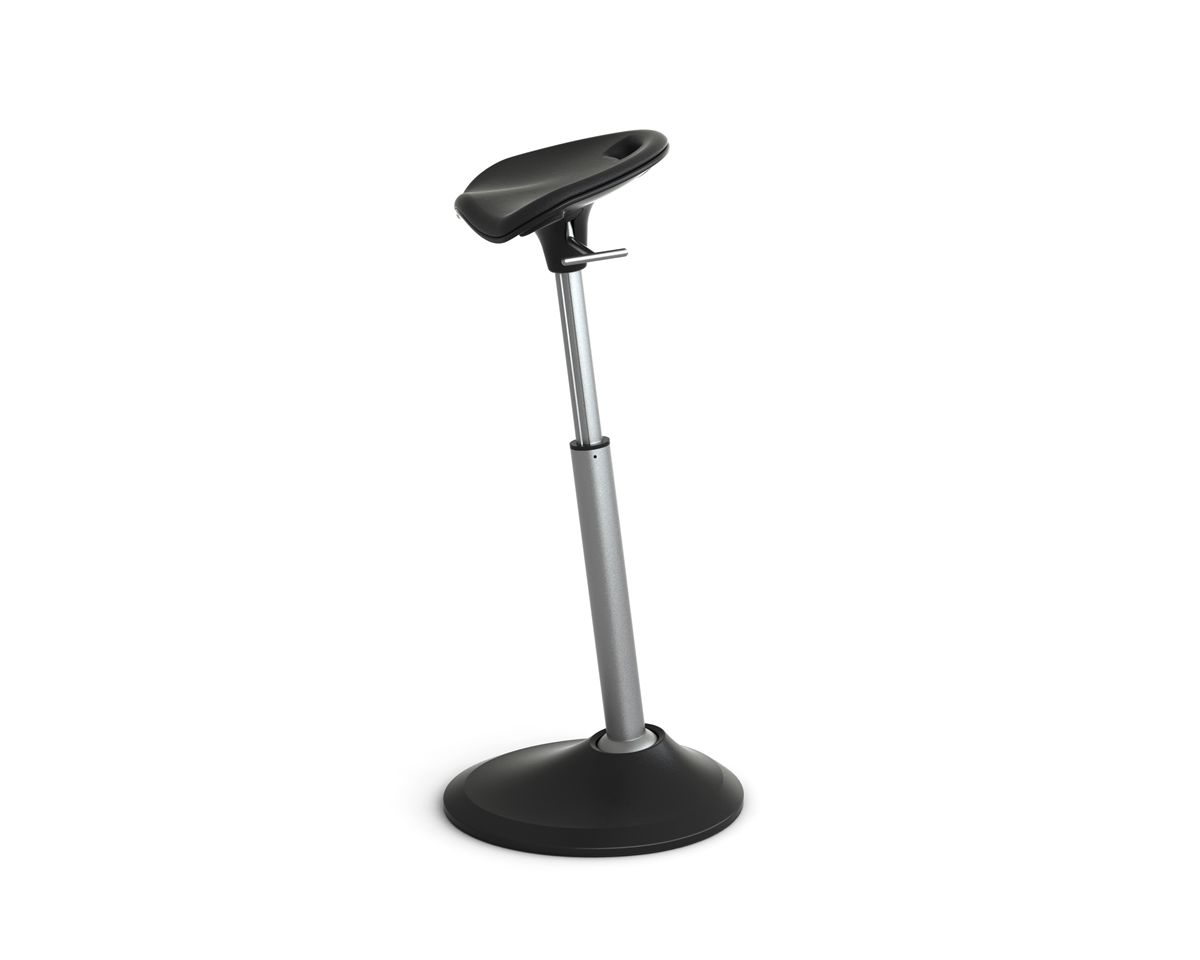 Another option is the Mobis Leaning Chair/Stool. This product is also renowned for its quality build and eco-friendly materials. It is also a very easy to set up product and despite being slightly heavier than many of its competitors, it is arguably easier to transport. This is because of its built in handle, which makes it easy to hold and move.
Mogo Seat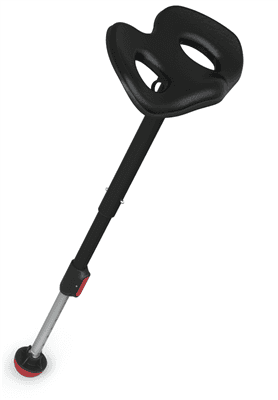 Arguably the most innovative of the leaning seat options is the Mogo Seat. Based on the design of a pogo stick, this seat has a rubber bottom so it doesn't slide away when in use, like many of its competitors. It also comes with a useful fold down feature and bag, so it is easily transported. Furthermore, the Mogo comes with a footrest which makes it easy to rest on when not moving around. Along with the other innovative design features, the Mogo is also the easiest of all the leaning stools to adjust to your desired height, this is down to the notches being clear and well made.
Locus Seat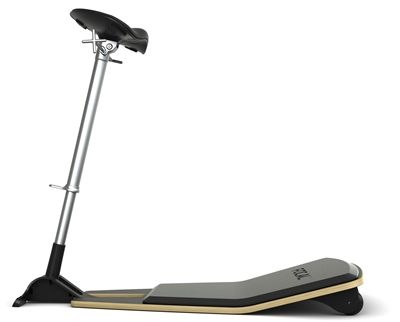 The Locus Seat is arguably the best of all the leaning stools down to its supportive seat cushion making it the most comfortable. It also comes with an angled foot ramp to enhance your body posture and an anti fatigue mat to rest your feet when you aren't using the product. Both the seat and the base of the Locus Seat are height adjustable so it is available to most users. Furthermore, the Locus Seat folds away, making it simple to transport from place to place, using its easy glide wheels.
Wobble Stool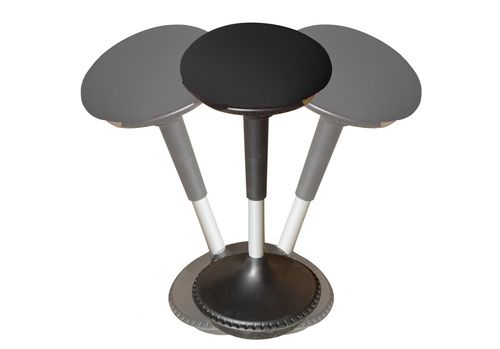 The Wobble Stool offers a unique 360 degree swivelling feature, which makes it easy to move around and promotes good blood circulation. Unlike many other stools, it offers a choice in seat colour and material. The leather option of the Wobble Stool is slightly comfier to use, which does make it a stand out choice as a leaning chair. Furthermore, the weighted base means the stool does not slight around whilst you are using it and it returns to its original place when you are not.
What Is A Standing Chair – How Are They Used and Why?

---
Standing Chairs as well as ergonomic office chairs are an alternative to the usual seated desk chair. They are used to combat the strains of remaining seated for long periods of time. By leaning or sitting on an ergonomic chair, users tend to have better blood flow, use muscles and move around more. This not only benefits the user, but can also benefit a company is they choose to utilise standing chairs. This is because standing can often increase productivity in employees. Standing chairs are also used by those who wish to keep fit whilst at work. Many standing chairs offer specific kinds of movement to move muscles and encourage better health.
Standing Chairs often work with the use of a rotating or pivoting seat, which allows the user to move around with ease and work from different angles during the day.
Are There Different Types Of Standing Chairs?

---
There isn't a big difference between the types of ergonomic office chairs. However, they do all have unique selling points and differing features. Some may have weighted bases, some may utilise springs to adjust height, whilst others go for full pivoting motion.
It is rare that the standing chairs differ drastically from one another, yet some will have a more innovative design that attempts to change the market and stand out from their competitors.
The biggest difference between the types of chairs is if they are designed to lean on or if they are designed to be a sit-stand option. Leaning chairs, like ergonomic office chairs, tend to focus more on taking the pain away from your back by allowing you to rest against the chair, placing the strain in the lower half of your body instead. Leaning chairs chairs are also often used to promote fitness.
Within the bracket of leaning chairs, there are slight alterations to the way in which the chair is designed to be leaned on. For example, some leaning chairs focus on pivoting whereas others may turn 360 degrees or wobble whilst sat on to encourage movement.
Sit-Stand chairs are also designed to take away pressure from your back. They do this by offering an alternative to sitting just like a leaning chair. However, unlike their counterpart, they also offer you the opportunity to sit down like on a normal desk chair if you are fed up of standing.
The type of leaning chair you choose can affect the way you sit and where pressure is placed on your body. So despite the difference between types of chair being minimal, it is important to ensure you get the type that suits you best.
When a user sits on the ergonomic office chair, it aligns itself according to the spine shape. Adjustable back moves along with the user's movements to provide support and comfort. The dynamic lumbar support also moves along as the user moves forward or reclines. Modern ergonomic chairs help in improving blood circulation and promote efficiency and productivity as well as sit-stand and leaning chairs.
How Did We Review The Best Standing Ergonomic Chairs?

---
A variety of things were taken into account in order to get the final ratings for these standing chairs.
The biggest factors were both price and product features. They were weighted against each other to determine whether the product is good value for money, whether it is innovative and useful or whether it isn't worth its price tag at all. Additional features such as footrests and travel bags were also taken into account with then rating given.
Other factors that lead to our ratings were things like the products weight capacity, its material and warranty issues. Furthermore shipping, colors and product size were also vital.
By weighing up this range of factors, it made it easier for us to create a rating system that allows others to understand the quality of each product, along with its positives and negatives.
How To Decide Which Standing Chair Suits You?

---
There are a lot of different ergonomic products on the market, so deciding which one is right for you can be a tough call. However, there are things you can look in to that will make your decision a little easier.
What Is The Purpose Of A Standing Chair For You?
The first thing to look at when deciding which standing chair suits you, is the purpose for which you will use it. For example, you may simply want a basic ergonomic chair for a standing desk, therefore buying a more expensive chair would be fairly needless in that situation. However, if you wanted a product that allowed you to move around more and improve your health, then you may want to look at chairs with good levels of movement and additional fitness features.
If you want a standing chair for several different reasons then you should take into account the maneuverability of the chair. If it is easy to transport then it would be a better choice of product for those who want to utilise their chair in both a home and a work environment.
What Features Do You Look For?
Your choice of standing chair may vastly differ depending on the types of features you look for. If you are someone who enjoys the small add ons a product may give you, then a product with the inclusion of features such as an anti-fatigue mat and footrest more appealing.
However, if you are someone who simply looks for the essential features such as comfort, reliability and stability then there are cheaper options on the market without the add ons.
How Often Will You Use A Standing Chair?
Another alternative way to make your decision on which standing chair is right for you, is how often you will use it. If you plan on regularly using a chair, then it is probably better to seek out a product made from sturdy and reliable materials. This way it is more likely to last for your long term use. You may also want to consider products with longer warranties.
Some products have a relatively short, 1 year warranty. So those looking at regular long term use, may see them as a bad choice.
Is Price Important To You?
A large factor that may influence your decision is price. Standing chairs can generally be quite expensive. Therefore, if you aren't willing to spend a hefty sum on one then you may only be able to get products from the lower end of the range. However, even at lower prices, some products offer a good standard, despite generally having less features.
The price of the product may also affect the warranty. Many cheaper products tend to have shorter warranties. This may be due to them being made from cheaper material and therefore being more likely to break.
Will You Want To Use Your Standing Chair In More Than One Place?
If you plan to use your standing chair in a few different locations, then the practicality and weight of the product should be taken into account. Some standing chairs fold away which is very useful when it comes to transporting the product place to place. Some products may come with features such as inbuilt wheels or a travel bag, both of which make these products far easier to transport than their competitors. This makes them ideal for users who wish to use their leaning stool at work, work or elsewhere.
Does Appearance Matter To You?
Appearance tends to be an important factor when it comes to users deciding on a product. This is no different with leaning stools. When deciding which is right for you, both the material of the stool and its color can play an important part in your decision. With some models of standing chair, there is only one color and material, which can be restrictive. However, others come in various materials and colors including black leather, so you can ensure you have a stool that suits your interior decoration.
Would You Rather Sacrifice Comfort Or Effectiveness?
Arguably the most decisive point for choosing a leaning stool is whether you are looking for comfort or effectiveness. The leaning stools that focus on improving a user's health, tend to be very uncomfortable. This may be a deliberate design to deter sitting rather than leaning. However, other stools are a little more comfortable and because of that may not be as effective. Despite this, if the main purpose of the stool for you is simply an alternative to a seat, then a more comfortable option may be the clear choice.