iMoVR Energize Treadmill Desk: a Workstation of the Future
iMoVR Energize Treadmill Desk
Overview
Height adjustment
22.4″-48.5″ (plus 6″ of height extenders)
Weight capacity
220 lbs for the desk and 400 lbs for the treadmill
Design
futuristic, the tabletop comes in 5 colors
Shipping
the continental US and Canada
Warranty
10 years on base and electronics, 5 years on the tabletop, 3 years on motor, 2 years on parts, and one year on working capacity and labor.
iMovR has been a pioneer and a leader in the US business furniture market for years. They always introduce the newest technology first, and we keep tabs on all refreshments to get you acquainted with them. So, we decided to research the brand's best treadmill workstation models and are going to share our discoveries in this segment.
iMoVR Energize Treadmill Desk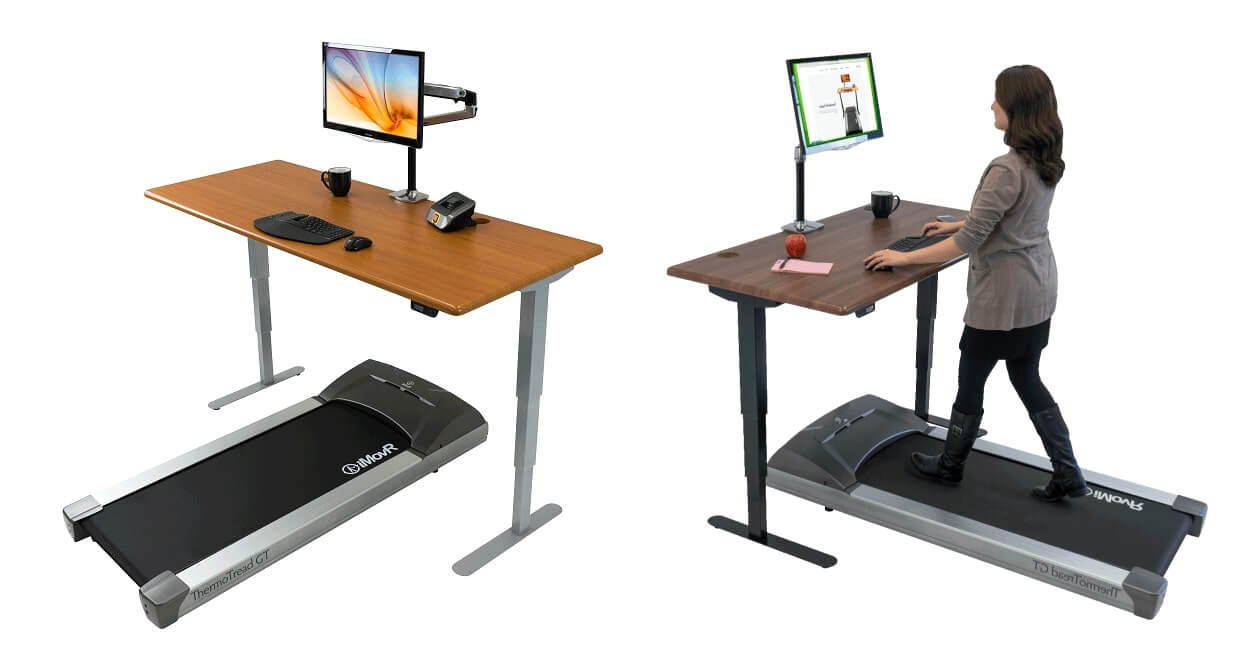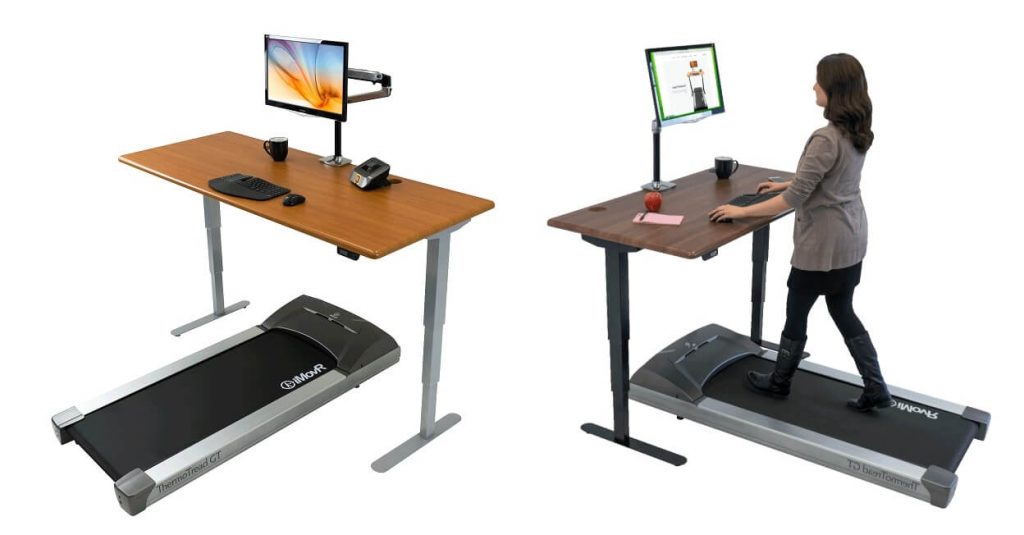 The device is very silent, so you do not have to worry about causing too much noise and disturbing your fellow colleagues. The ThermoTread GT mechanism allows the treadmill to work at a range of 42-46 dB max. It is the only treadmill today that is operated by a console with a touch-screen display. Frankly speaking, the operation is not much different from using a smartphone. Plus, you can unlock the treadmill with a GPS tracker straight from your once you get to work!
Another apparent benefit of this workstation is that it is adapted for multiple users. The smart control console can remember your specific mode, and you can choose whenever you decide to workout without having to set your pace all over again. 
Pros:

Silent working mode
Affordable price
Convenience in use and functionality
Robotized base
Digital control console
Remote control function
Futuristic design
High quality and durability
Cons:

Limited width
Not compatible with some wider desktops
Ergonomics could be increased
---