Stamina InMotion Compact Strider Review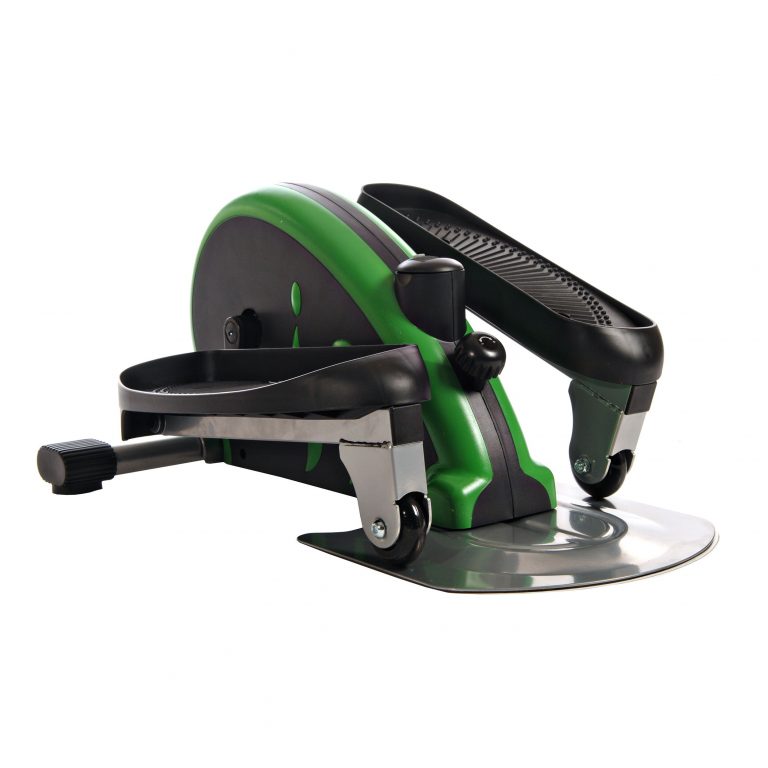 ---
This lightweight elliptical exercise machine can be used standing, sitting or even laid down, allowing you to work different muscles each time. Due to the compact strider being low impact, it also means those with joint issues can utilise the product for exercise, without having to worry about causing any damage.
As it can be used in several ways, the stamina inmotion compact strider can also be used in a variety of situations. It can be used in the office, at home and due to its lightweight, most other environments.
Stamina InMotion Compact Strider
Overview
Price
$179.99 on brand website or $71.78-$88.82 on Amazon
Features
Adjustable tension level, adjustable foot pedals that work both in forward and reverse mode, electronic display that monitors your workout, non slip pedals.
Material
Steel frame
Dimensions
24.5 x 17 x 11.38
Colours
Green and black, white and black, orange and black
Weight
24 ibs
Where It Is Produced
USA
Shipping
Free standard 5-10 business day shipping to mainland USA. Quicker delivery and international delivery is available at a higher price.
Warranty
1 year frame, 90 days parts
Stamina InMotion Compact Strider Review
---
Appearance And Assembly
The Stamina InMotion Compact Strider comes in 3 different sets of colours. All colours come in a steel construction and in the same dimensions. Assembling the product is simple and following the basic instructions supplied with it, can be completed in around five minutes.
What Is The Products Purpose?
The Stamina InMotion Compact Strider aims to make exercise available to everybody in every situation. Its purpose is to allow you to exercise whether you are sat down, stood up, at work or at home. It aims to allow you to work different muscles and avoid joint pain when exercising
Does It Work?
As an exercise product, the stamina inmotion compact strider is a slow burner. However, it does effectively function. It's versatility in use allows users to exercise and train different muscles in their body, whilst not straining them to the extent of causing health issues.
What Are The Products Best Qualities?
The stand out feature of the Stamina InMotion Compact Strider is its multi use function. By covering a range of different potential ways to exercise it attracts more users who wish to exercise in different fashions.
Another feature that also lends itself to the positive impact of the product is its weight. Due to it being so lightweight, it can be easily moved between places and therefore used at work or at home.
Does Stamina InMotion Compact Strider Have Any Flaws?
There are definitely flaws with the Stamina InMotion Compact Strider. The main flaw is that the product isn't particularly robust. This means with use and travel, it has a tendency to fail apart. Because of this issue, the product can be considered quite unreliable as a purchase. However, if your product does do this, it tends to be in the early stages of use and can be returned.
Another flaw is that with use, the product can become quite noisy. It develops squeaking sounds after being used for a while and can sometimes even make incurable internal noises, making it an office distraction and a home irritant.
Shipping, Warranty and Returns
Shipping of the product is free to mainland USA if you order with standard delivery. This can take between 5-10 business days. If you want the product faster, live in Hawaii or internationally, you can pay extra for delivery. Faulty products can be returned for repair or replacement for free, within the warranty period of a year. If it is only individual parts that are faulty, then they can also be returned, however warranty is shorter, at 90 days.
The Bottom Line
In short, the Stamina InMotion Compact Strider can be a very useful product if it functions as it is intended to. Its versatile size, uses and modes make it a very practical product. It also covers a range of demographics who may want to get fit with its variety of functions, making it a very effective product. However, these positives come with the worry that the product can fail. Despite its versatility, many customers have reported the product to be noisy and to break. This makes the investment risky, despite the warranty covering the early stages after purchase.
It is also a slow impact product. This means it is of no use for those wishing to lose weight quickly, but is instead a useful product if you are trying to gradually get fit and lose weight. The effects should not be expected instantly.
We suggest you take a look at our Magnetrainer-er Mini Exercise Bike Arm and Leg Exerciser review in case you don't know whether you would like to get Stamina InMotion Compact Strider.
---