Webble Active Ergonomic Footrest Review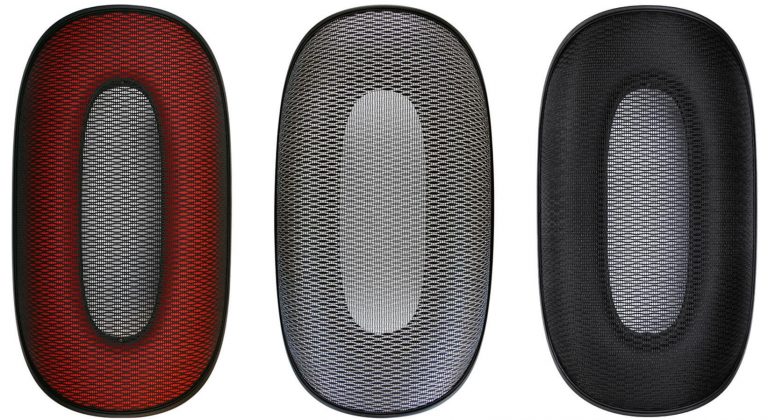 ---
Webble Active Footrest is a quality, reliable, and unique device that presents itself as both a footrest and as a equipment to keep a person's feet active when they are sitting. Webble Footrest has a similar construction to a skateboard, but does not allow the user to get up and ride on it. Instead, the design has been developed in a way to allow the feet to continue to remain active once a person sits down. It allows full 360-degree rotation of the feet, as well as other movements to promote blood circulation and to assist in preventing a large number of issues that commonly occur with prolonged periods of sitting.
Webble Active Footrest is a great addition to any office that wants to focus on the health of the employees. In addition to being a good option for keeping employees active when they have a desk job to attend to, this particular footrest is also a great idea for keeping the feet active when sitting down on the couch, whether reading a book, catching up on a television series, or playing some video games.
Webble Active Ergonomic Footrest
Overview
Price
From $162.95
Material
n/a
Sizes Available
19.5" x 11.2" x 4.6"
Colors Available
Black
Weight
4.5lbs
Where Produced
n/a
Shipping
The cost of shipping will depend on where the customer resides. Shipping options are also limited, and not all international destinations are supported
Warranty
n/a
Webble Active Footrest Review
Webble Active Footrest is quite a different product from other types of footrests on the market, featuring a design that will make a user immediately think of a skateboard, yet also providing a comfortable surface area where the user's feet can rest. The footrest itself features a convenient compact design, paired with a relatively lightweight, making it easy to use it as a multipurpose footrest – during the whole day. It could help to keep a user's feet active and comfortable while they are working, and at night this could be a good way to keep feet higher in the air, as well as active, while sitting in front of the television.
Compact Size That Is Adequate For Both Feet
The portability of the Webble Active Footrest is definitely one of the most beneficial factors that users tend to enjoy. The footrest weighs only 4.5 pounds, making it lighter than a lot of the alternatives that are on the market at the moment. Furthermore, this particular footrest has a width of 19.5 inches, a depth of 11.2 inches, and a height of 4.6 inches. These specifications provide for a comfortable fitting on the floor – and even though the surface of the footrest may seem somewhat small, the majority of people who have tried the device found that both of their feet could comfortably fit on the top panel without any particular issues.
The height of the Webble Active Footrest can also accommodate most of the people interested in the product. This includes both short and tall people, of course.
Construction
To manufacture aWebble Active that is durable and will provide the user with extended use, the manufacturer of the Webble Active Footrest decided to invest in sturdier and higher quality materials. This is essentially why this particular option may be somewhat more expensive than a number of the competing active footrests on the market, but it also gives the product an edge over the competitors.
The Webble Active Footrest's main body, along with the subframes which are parts of the product, is produced from a quality ABS material. The casters that come with the footrest are made from a nylon material. Additionally, the mesh that forms the surface of the footrest is made from a Du Pont Hytrel Mono Filament material. The combination of these materials offers superior quality and durability, both of which are features that a person should definitely be on the lookout if they are interested in adding a new footrest underneath their desk.
What Can the Webble Active Footrest Help With?
The main aim of the Webble Active Footrest is to help keep the user's feet active by providing a 360-degree free turning motion, along with sideways movements. When the feet are kept active in this way, it leads to improvements in blood circulation, as well as flexibility in the area. Furthermore, posture may also be improved with the motion. The result is a reduction in the pressure that is applied to joints, as well as a lower risk of muscle fatigue.
The Bottom Line
For those looking to have a resting place for their feet, but at the same time want to ensure they can easily keep their feet active and avoid keeping their feet still for too long, the Webble Active Footrest may be an ideal option. This is a highly-rated product that comes with a number of convenient features to ultimately make the life of the user easier, more convenient, and to reduce their risks of complications that may be caused by long periods of sitting still in a chair, whether at work or at home.
The overall construction of the Webble Active Footrest focuses on providing the customer with a quality product that will be durable and last. Even with daily use, the customer can expect to continue utilizing this footrest for many years without any problems. There are, however, a couple of customers who have had problems with the product in the past, as we noted in this review. All pros and cons essentially need to be weighed, and then a potential customer needs to consider if this footrest would be an ideal option for them.
Have doubts concerning Webble Footrest? You will find a lot of great alternatives. As an example, check our Varidesk ActiveMat review to have a better perspective.
---