iMoVR Standing Desk Foot Rest
iMoVR Standing Desk Foot Rest
Overview
Dimensions
15.7" x 14.6" x 3.3"
Weight
2.5 pounds
Platform Size
15.7" x 10"
Platform Tilt Angles
6° - 25°
Materials
Plastic with anti-fatigue rubber surface
Colors Available
Two-toned grey
Warranty
15 years
Shipping
Free Shipping to Lower 48 States
No matter whether you are working at home or in the office, if your job is devoted to mental work, you will not be active during the whole working day. A sitting pastime may cause various issues with your health, especially bones, joints, and spine. Some of the bosses make workers do exercises during the working day, and it may help them to avoid serious problems with their skeleton. However, freelancers or other workers from home usually spend the whole day and sometimes night near the computer in a crooked pose. That is why every worker should care for his or her body with the help of modern but affordable technologies. 
There are several alternatives to how you can reduce pressure on your bones during the sitting or standing working day. One of them is to provide a special basement for your legs to decrease the influence of your weight on the joints and make the position of your body harmless for itself. iMoVR Standing Desk Foot Rest is a cheap and helpful device made of safe materials and controlled by medics that you can buy online or offline. Do not be afraid to spend $40-50 on your health now to be protected during the remaining part of life.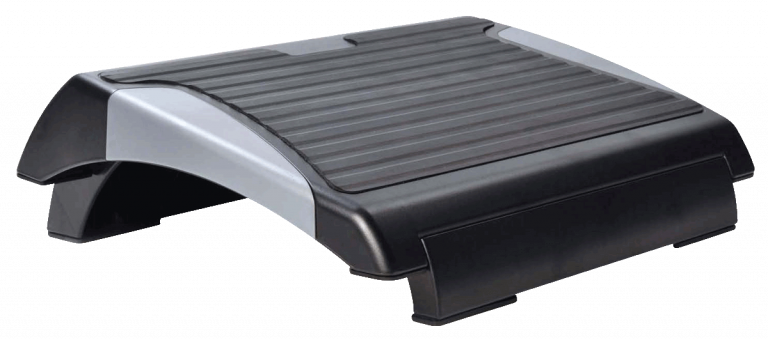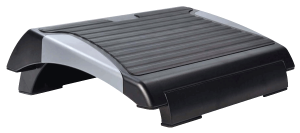 So, this article will introduce you to the technology of the iMoVR Standing Desk Foot Rest and describe its benefits and pitfalls. After reading this report, you will be able to make a reasonable decision about the purchase of standing desk footrest.
Do you know that you should keep your legs at a particular angle while sitting because of the natural characteristics of the human body? That is why the medical industry created the stand that allows your feet to relax while you are sitting. It will hold your legs in an inappropriate position which will enhance your productivity, weaken risks for your health, and make you feel comfortable for the whole working day.
As regards standing, such stands also help to distribute your weight in such a way that your knees will not feel pressure and will not be damaged by this. iMoVR Standing Desk will be a kind of supporting platform that will allow you to reduce the influence of your weight on your legs and back. It will be especially important for those whose weight exceeds standards of a healthy physique. Besides, it is unpleasant for the knees and hip joint to lean on one leg, but this stand will amortize damage for your legs, and you will be able to take your preferable position in the office.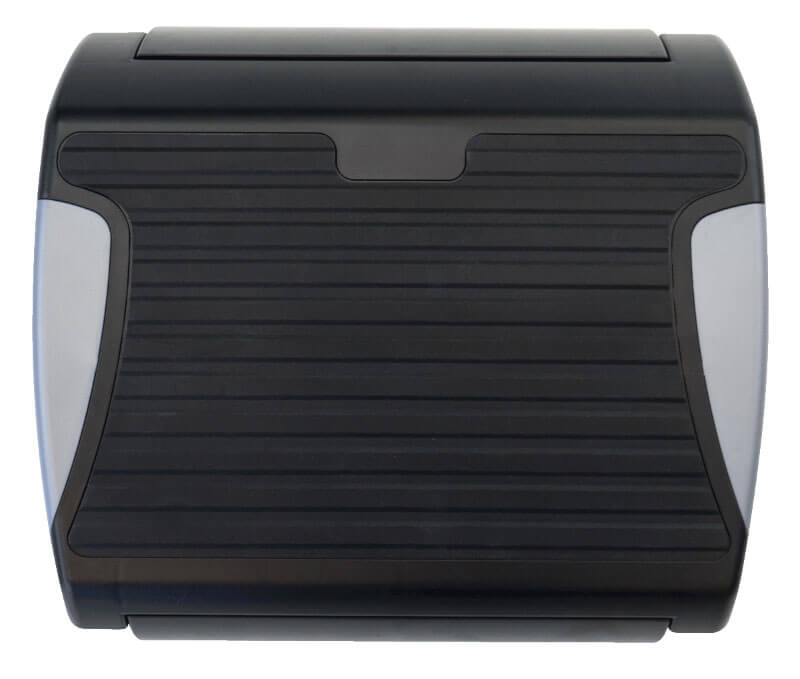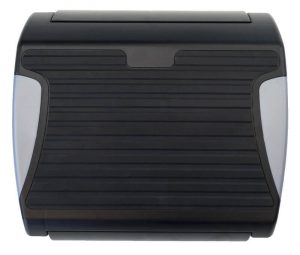 Basic Characteristics
If you are interested in the purchase of iMoVR Standing Desk Foot, you may want to know its sizes and technical characteristics. 
To start with, it will not take much space to locate this device under your table or near your working place because it is portable and compact enough. The length of the platform equals 15.7 inches, while the width is equal to 10 inches.
Besides, you can adjust this platform to make it more comfortable for you by changing the angle from 6 degrees to 25 degrees. Do not be afraid that your feet will slide off the desk because the surface is made of special rubber. Anti-fatigue rubber will soften your standing or sitting better than mats made of this material because of the individual setting of angle and stronger basement of the platform.
Moreover, you can use it in turn with your colleagues or family members as installation of appropriate angle is easy and fast.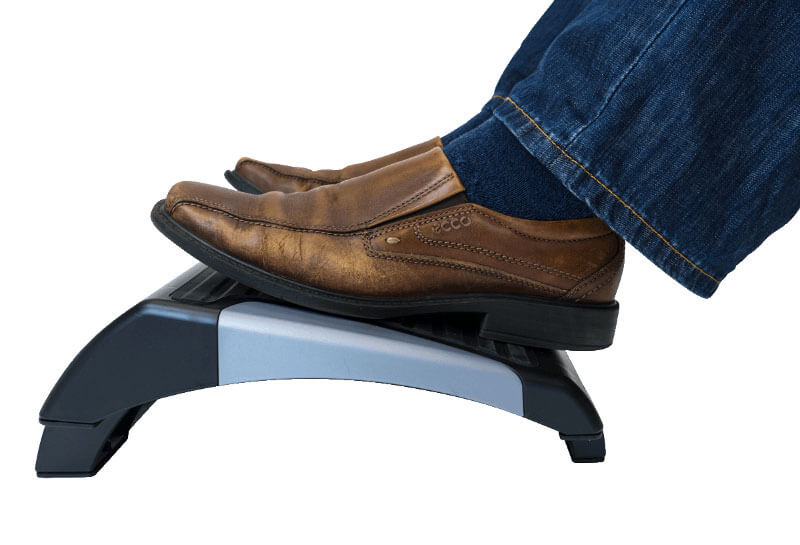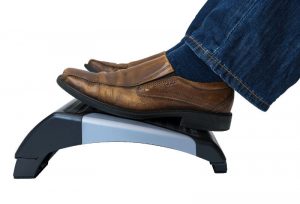 Benefits For Your Health
From the medical point of view, it is important to check the condition of your bones and joints and protect them from unnecessary damages at any age. Even small fluctuations in the position of legs during work can influence your ability to move in the future. According to the recommendations of doctors, you should keep a 105-135 degrees angle in the position of your legs while you are sitting for a long time. If you follow this rule, you will not feel tired after work, and your feet and legs will remain wholesome. iMoVR Standing Desk Foot hold your feet on the appropriate height and angle what makes your sitting less uncomfortable.
If you have to spend a lot of time standing near the desk, you should pay even more attention to your knees. An excessive load may cause such diseases as osteoarthritis or others harmful for your future. iMoVR Standing Desk Foot spread the load on the bigger area and provides your body with better and softer stability.
Probably, you have noticed that your knees ache after a long day, and it is the reason to think about additional support for them. This platform will amortize even the wrong position, for example, leaning on one leg, and will not allow your hips and knees to lock. 
If your weight is more than normal for your skeleton, you should care for your legs even more than others. This platform will help you to struggle with unavoidable overload on feet and knees, taking some pressure on itself. So, think twice about this investment in your successful health in the future because it worth it.
Summing Up
Health is the thing that we cannot renew, so you must follow the advice of doctors and make sure that your body is in great condition now. You can spend $40-50 now, but be confident in the high-quality protection of your body or solve some serious problems for high prices later. It is your choice, but we recommend you to buy iMoVR Standing Desk Foot now and forget about the pain for a long time.
---