10 DIY Cable Management Organizing Tips For Your Home And Work Space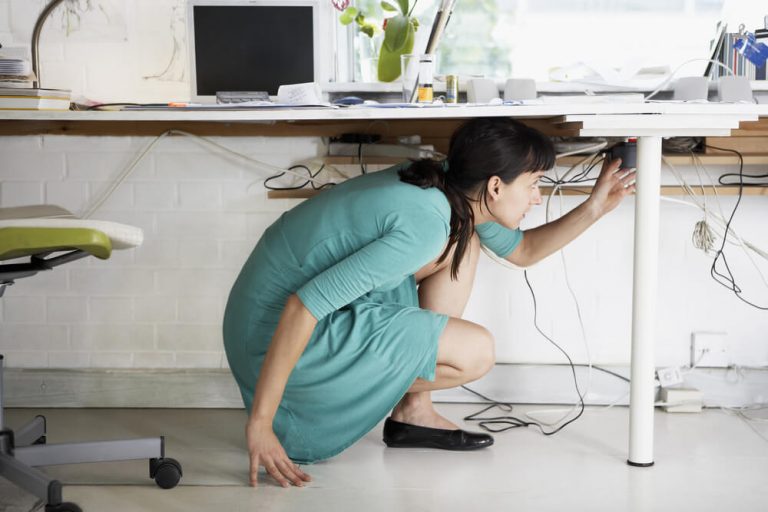 With almost everything in your life running on devices and everything you need at the palm of your hand and your fingertips, you must be overwhelmed by the endless wires and cables that are getting much harder to organize by the day. The best cable management ideas don't require special skills and certainly not special gadgets. What you need is a bit of creativity and the will to brave through those webs of wires over, under and inside your desks.
Simple Cable Management Desk Solutions You Can DIY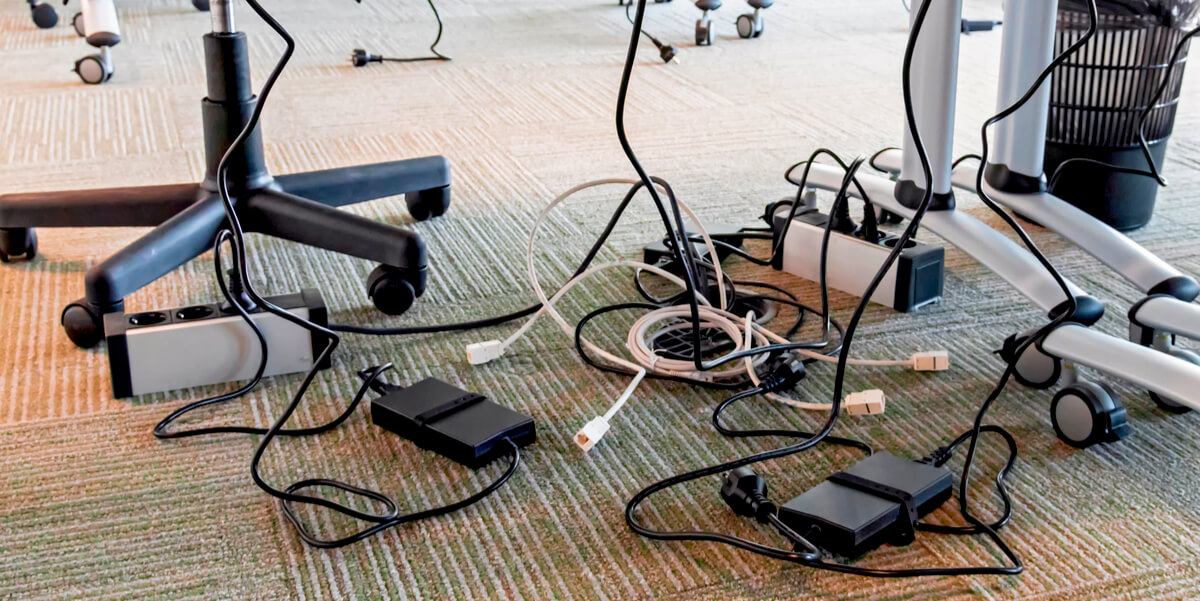 Try the following tips that you can do on your own, although some may require you to ask help from an expert. Just keep in mind that the best cable management for the desk at home or the office is one that is responsive to your specific uses and needs, and also your unique preferences.
Keep Your Outlet Close
In case your desk is outdated, you'll likely have holes on your desk that are intended for basic cable and wiring. Use these to start organizing your wires and keep them out of sight. The closer you can bring your desk to an outlet, the better it is for your under table cable management. This organizing tip also improves safety from tripping on wires because wires do not have to be pulled too far away from your desks to plug in. However, the dynamics for standing desks with cable management may be slightly different due to the constant shifts to sitting and standing positions you need to consider when fixing your wires.
Bundle Your Wires
Now will be a good time for you to identify what those wires are for. Completing this task will help greatly improve your cable management desk organization because it will also force you to sort through those wires one-by-one.
Shorten Long Cords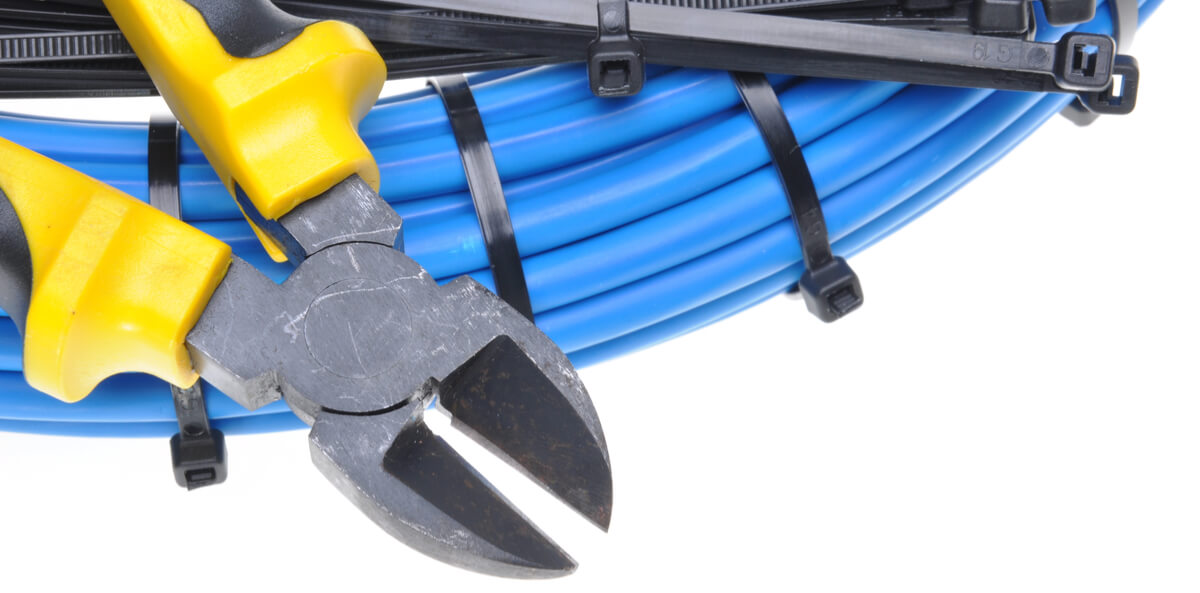 Use zip ties to tie wires together, lessening the length to decrease the clutter. You might also want to try wire wrappers which usually come with your devices. A DIY cable management box can help organize and protect your wires from insects as well as daily wear and tear too. Whichever manner you use to shorten your wires, make sure that the wires can be easily coiled and uncoiled depending on your constantly changing requirements.
Label Your Plugs
This DIY desk cable management tip is straightforward. All you need is masking tape, a pair of scissors, and a marker. You might want to label the same wire on both ends. Keep each set of wires hanging on a hook just behind or under your monitor stand, and the other label by the plug. Stop the guessing game and get it right all the time simply by putting on those tags.
Hide Extension Plugs And Cables
Get help from an electrician to help you better conceal your cables on walls or under the floor. As an alternative, you can also improve the organization of your desks with cable management that uses file boxes to conceal your extension plugs and cables. Drill holes on the cover or, on the sides enough to fit in your plugs. This is also one of the best cable management tips to better organize chargers for your devices.
Make A Cable Plug Under Your Desk
This is one way you can keep your wires and plugs concealed, neatly tucked under your table. It will be neat if you can also hang it by your desk or, elevate it from the floor using a stand.
Use Velcro To Hang Loose Cables

Use Velcro or binder rings to bundle hanging wires and keep these in place. You will need vertical or horizontal rods, like curtain hangers, to accomplish this properly. This simple tip will help you keep cables out of sight but still allow flexibility for those rare moments when you need to let them down.
Use Velcro Clamps To Hold Wires In Boxes
Another way by which you can use those Velcros is by keeping those wires bonded well as you organize them inside shoe boxes. Velcros keep the wires from getting tangled with each other and helps make sure the wires stay right where you want them to be. Given the versatility of Velcro for managing your cable management desks challenges, you should keep a spare on your keyboard tray.
Install A Multi-Hook Hanger By Your Desk
Arranging your chargers and plugs by hanging is a great way to declutter your cable connect and still keep the ones you frequently use within arm's reach. So perhaps you can organize your plugs and wire according to the frequency you use them. Hang the ones you use daily and the others that you seldom use organized inside a box with cable partitions to house each plug properly. If you have extra funds, get a cable strip system to hang your most frequently used chargers by one side of your desk, keep them untangled, and always ready to be pulled and used.
Get Everything Off The Floor
Install wood or wire racks underneath the table or next to your desk to keep all cables, plugs, and devices off the ground. Doing so will help conceal your wirings and also make it easier for you to sweep through the floor when your room is due for a cleaning.
A Cable Management Desk Solution That Works For You

The cable management desks organizing tips shared here are only meant to inspire you to start decluttering your office and home spaces. You should strive better to keep your work and living areas neat and clean. Keep in mind that when putting your stuff in order, what's best is that the organizing techniques that you employ are reflective of your needs, lifestyle, and personal preferences. If it doesn't work for you, it becomes a failure right from the very start.
---