Best Keyboard Risers in 2021: Top 7 Computer Keyboard and Mouse Stands
Most popular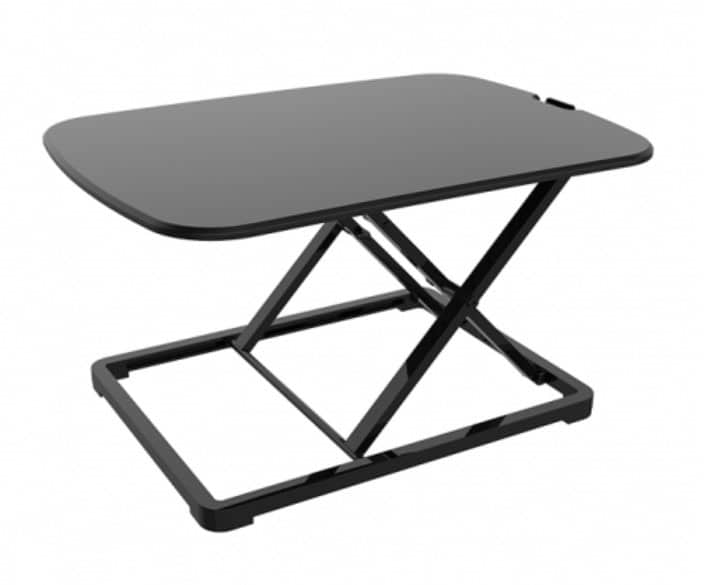 Review Score
Flexispot GoRiser Portable Standing Desk Converter
Five height settings from 1.8" to 15.9"
Contains enough space to place laptop, keyboard and mouse
Skid-Resistant Base holds up to 26.4lbs
Takes no effort to assemble
Perfect for small workspaces
5-years warranty
Flexispot has a great reputation when it comes to quality and their ultra sleek converter GoRiser is another high quality product. This laptop and keyboard riser is one of the most superior on the whole market thanks to its materials and sustainability. It holds up to 17 pounds and has a silicon base to prevent it from scratching or slipping. This is a comfortable item that also predicts problems with arms fatigue after a long day in front of the computer. The adjustable height lets the users find a perfect position which even helps to work remotely. This is definitely the smart solution to all your typing-related problems.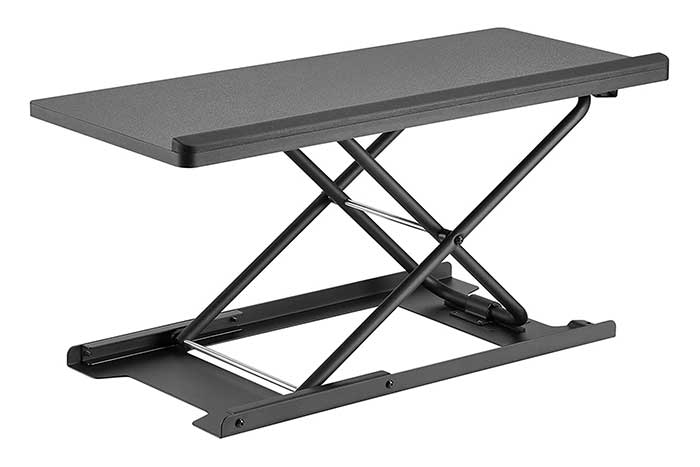 HumanCentric Keyboard Riser
Adjustable height from 2.2" to 13"
Applicable for keyboard and mouse
Embedded comfortable wrist support to reduce joint pain
No assembly required
Made with premium materials
HumanCentric keyboard riser is a great accessory to your working table since it saves your table space by taking the keyboard, mouse, and some other things if needed. The possibility to adjust the height also makes it a distinctive item from all other competitors. The presence of a wrist rest makes it a great example of users' health support.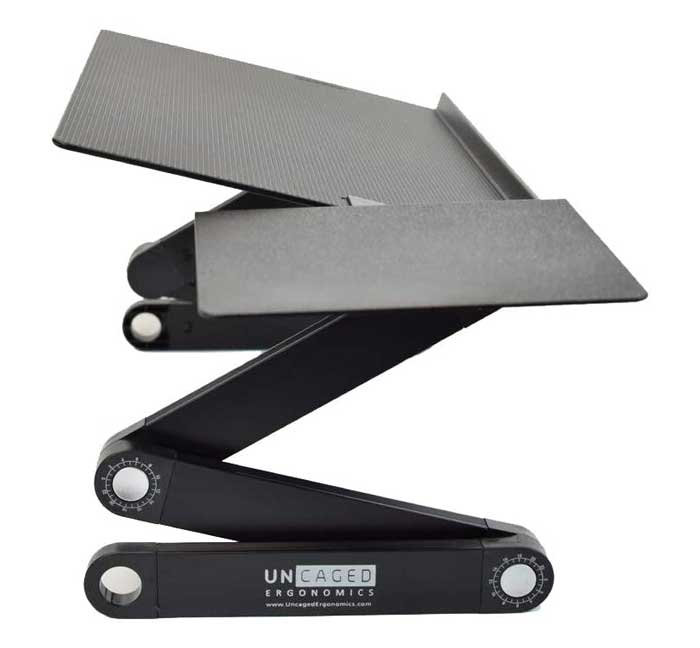 WorkEZ Tilting Keyboard and Mouse Riser
Type with a neutral or negative tilt
Adjustable angle and height
A robotic-looking design
Several sizes and colors
The affordable price along with a high quality
A WorkEZ keyboard riser is one of the most frequent orders in the category and has a relatively high rating. Thanks to its distinctive characteristics, it makes more and more users acquire it and enjoy the brilliant quality and ergonomic design of the product. It is considered to be one of the best tiltable keyboard risers.